Some much better pictures of the new granddaughter, Miss Cayden Grace Ellis. They're scheduled to come home from the hospital tomorrow (fingers crossed), but Nicole is having some more tests done because of some issues with her blood. Cayden is fine, but we won't know about Nicole until later today or tomorrow. In the meantime, I bring you the latest pics....
Our little burrito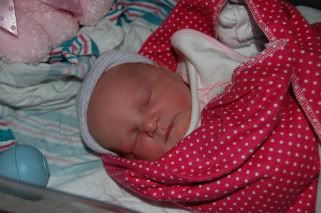 Christina tearfully wondering why her Pop is not holding HER.
Me, Cayden and Kayla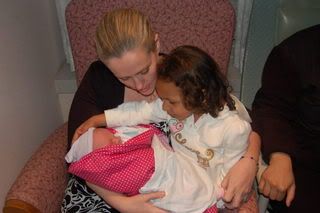 They say that she really does open her eyes. We didn't see it, but maybe tonight when we go visit again.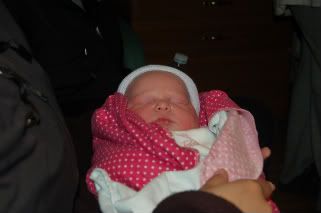 Christina had just shoved a whole cracker in her mouth so that she could hold Cayden (hence the funny mouth).