...like crap!!! Now officially!!!
I have no idea why this is going on due to the fact that there have been no changes in his environment, food, or anything else.
This picture shows thinning hair on his left hip/waist area and two almost bold spots. These spots used to look like they had a scab on it, but the scab fell and took a piece of hair with it.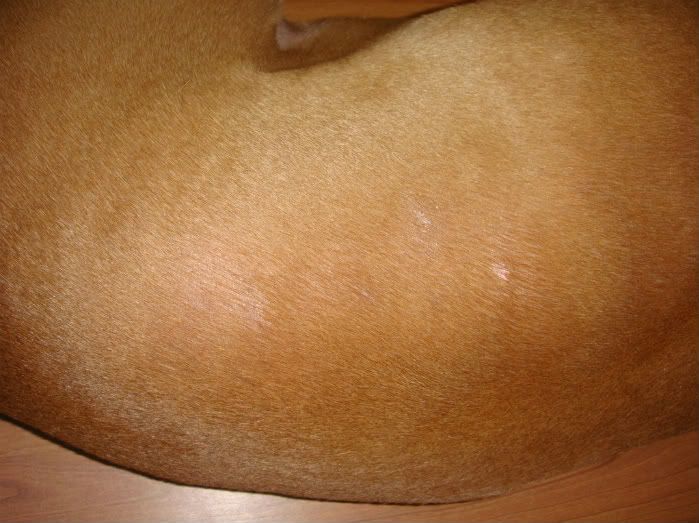 This picture shows a random bold spot inside of his rear leg.
I mean... what the hell!!! My dog's coat was always so nice, full, shiny and now it looks like crap!
Should I change his food and if I take him off Orijen what would you guys recommend?
Also what do you guys brush your dog with? What about shampoos and conditioners? Should I add some supplements?