We went hiking yesterday and had some frisbee practice for Ham today (his first official disc competition is next month
). It was like spring here, but with that, much to Colby's glee, comes
MUD
!
Here is Colby, and the
mud
....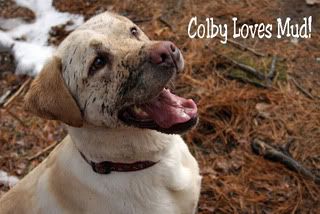 Maybe I should get Stewie in to agility? Nice balancing, dude!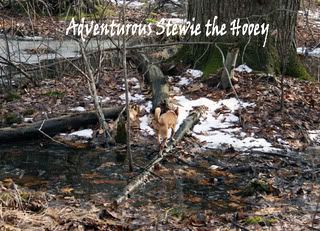 Gracie was playing and watching over her babies (she is convinced she gave birth to all the dogs
):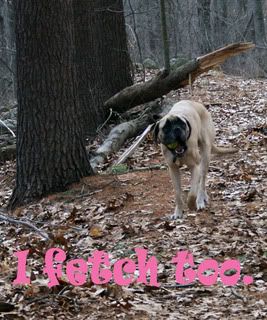 God forbid should the tennis ball hit the ground, Ham
:
My old soul, Goolosh.
He does pretty well for never having seen the outside until 13 months of age!
Miss P, his sister, doesn't have that problem! Go Penelope!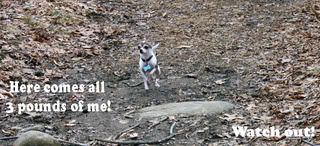 Even our Weener, Webster, fetches! Here he is trying to convince Colby to drop the ball. Fat chance, weener.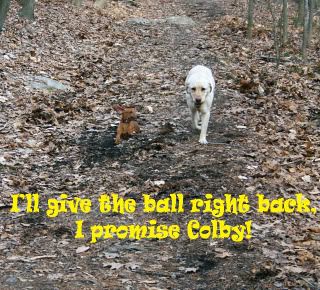 This is my 8 year old boy, Parker (Pooh). He has had a back injury we have been dealing with since August. This is the first time I have seen even a glimpse of my boy. There is light at the end of the tunnel!!!!!!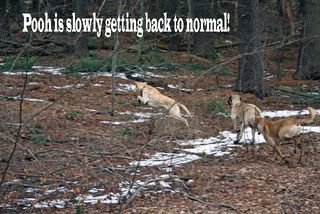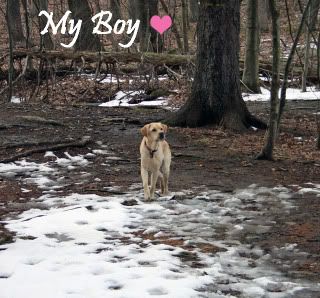 This is how the picture gets ruined... he he he!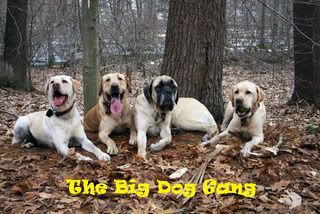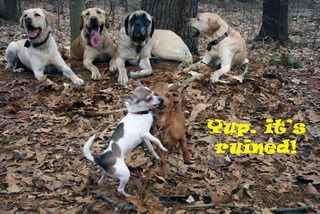 And Ham trying to catch the frisbee in the wind.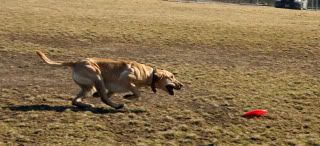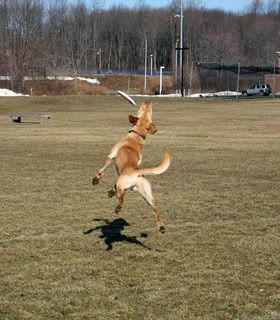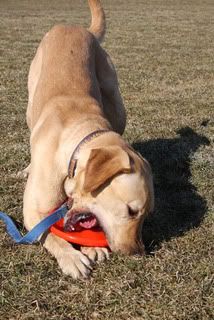 Thanks for looking and have a great rest of your weekend!