Foxy is a pure bred Miniature Bull Terrier. She was a pet store pup and was given up because her family moved and couldn't take her. She's about 2 years old and is a typical BT -- she's very active, has a great sense of humor, and adores people.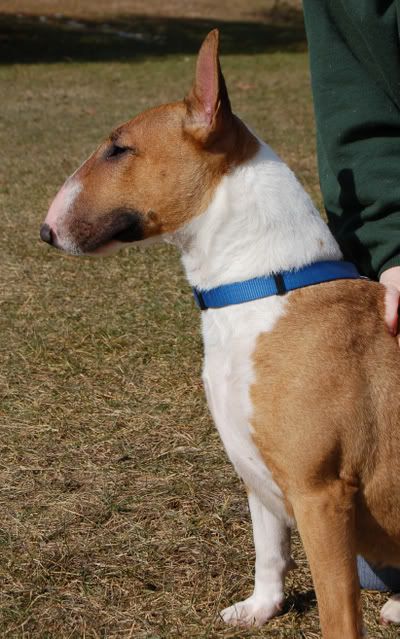 Foxy is very selective around other dogs and is NOT good around cats. She did live with an older male GSD, so with the right dog and a proper introduction she *may* get along with another dog. Her new family must be breed experienced.
Foxy will be spayed on the 19th.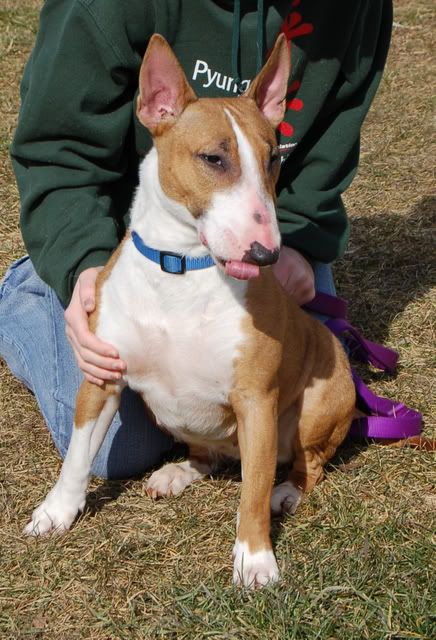 Here she is, scratching her belly on the ground -- she pulled herself across the field, LOL, wiggling her butt all the way!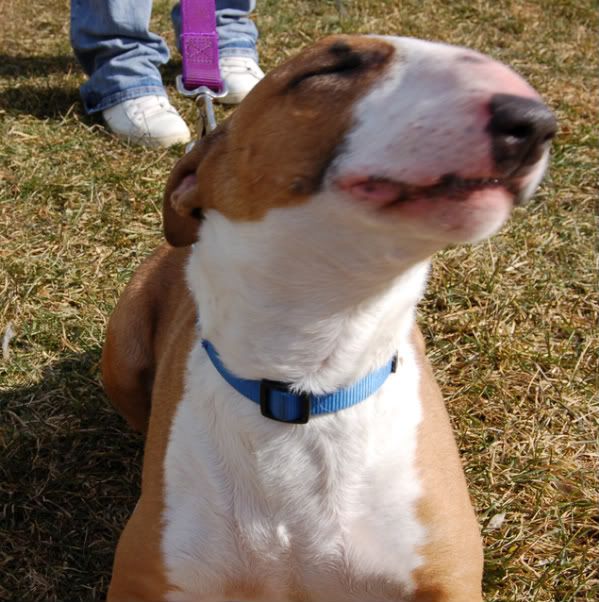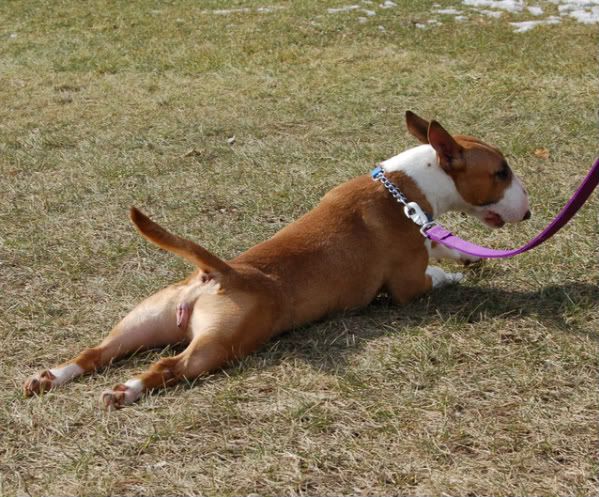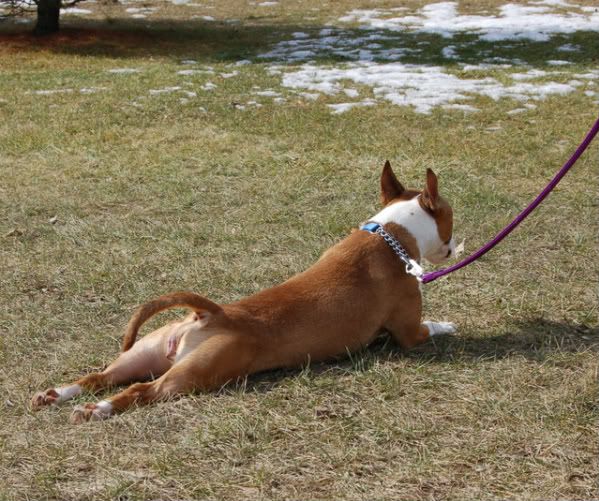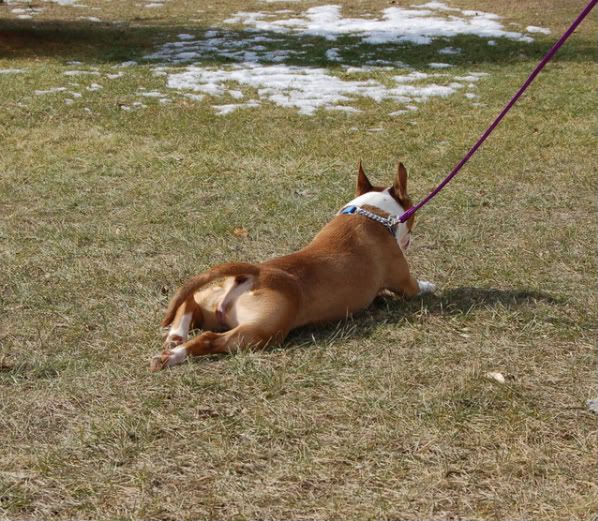 We'd like to get Foxy into a BT rescue or new home as soon as possible, so please either contact me via PM or call AWS and speak to Renee or Jocelyn.
Animal Welfare Society, Inc.

8 Dodd Road

New Milford, CT 06776

Phone: 860-354-1350

Fax: 860-355-9515

Email: animalwelfare.socty@snet.net

Adoption Hours:

Tuesday through Saturday
11:00 a.m. - 2:00 p.m.

All other times by appointment only