http://animalwelfaresociety.homestead.com/Dogs4.html
Amber is a spayed female, about 7 years old pitbull terrier. Her owner called us in tears after her landlord reneged and told her she could not have a dog. Amber is the sweetest girl who loves to play with toys and put her head in your lap as you stroke her soft fur and her eyes close as if to fall asleep. Amber would just like to find her forever home that will give her a lap to nuzzle and a warm hand to pat her.

If you interested in adopting Amber please call the shelter at

(860)-354-1350

, or stop by during our regular adoption hours:

Tuesday 11 a.m. - 7 p.m. and

Wednesday through Saturday 11-2pm
Yes, I know I'm gorgeous.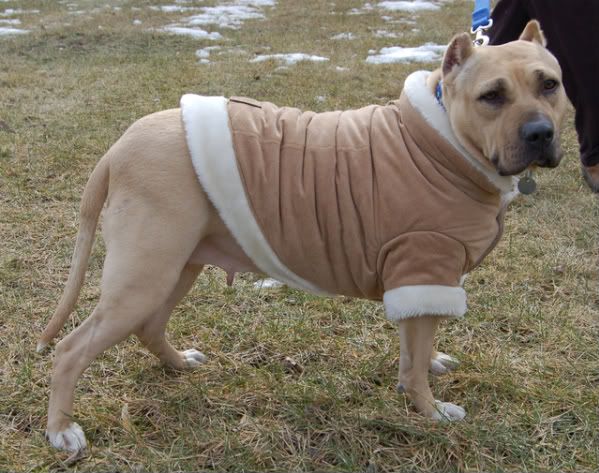 I really am.
Are you looking at my butt?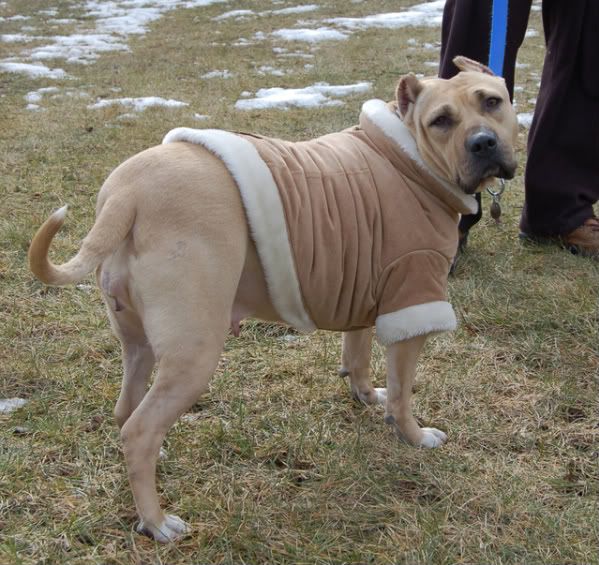 Is that my new family?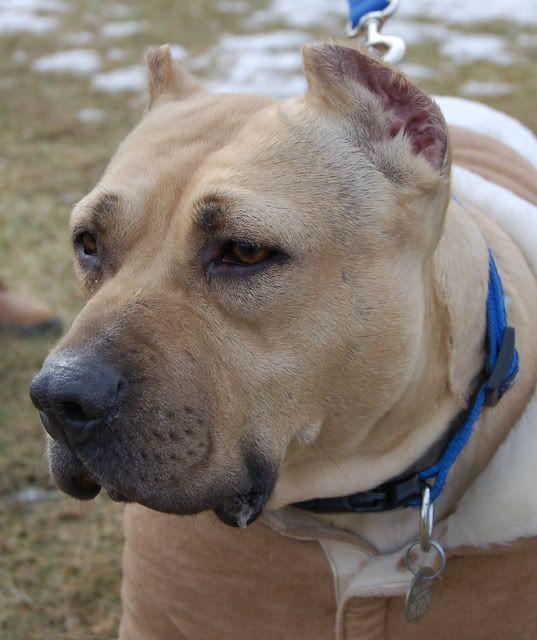 If I wish *really* hard, maybe I'll get a new family soon.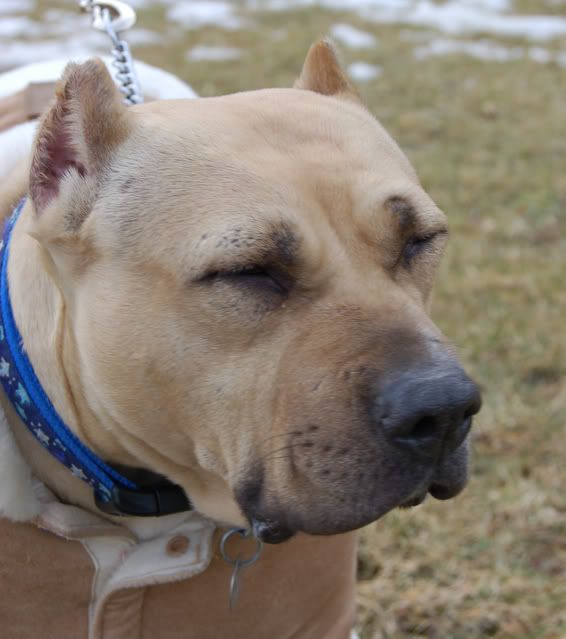 Please adopt me.
Please.
I had the honor of meeting Amber yesterday. I cannot say enough about how great she is! She's very calm and walks well on a leash, and she seems to ignore most other animals. When you pet her, she pushes her head into your chest, closes her eyes, and stays there until you stop. I did see her sneak in some zoomies in the play yard -- she thought no one was looking, LOL.
Amber is an older girl and is a "pocket pitty". She's about 17" at the shoulder and could lose a few pounds.
I can honestly say that I would adopt this girl in a heartbeat. She's truly a wonderful dog!
Contact Renee, Jocelyn, or Sarah and say I sent you.
Animal Welfare Society, Inc.

8 Dodd Road

New Milford, CT 06776

Phone: 860-354-1350

Fax: 860-355-9515

Email: animalwelfare.socty@snet.net

Adoption Hours:

Tuesday through Saturday
11:00 a.m. - 2:00 p.m.

All other times by appointment only