So I employed one of my good friends, Miss Jessica, to come take pics of Teeny during agility class. She took most of them with her camera and when she ran out of film grabbed mine. So here are a couple that she took with my camera:
Teeny saying: Hey mom, can we please start playing agility?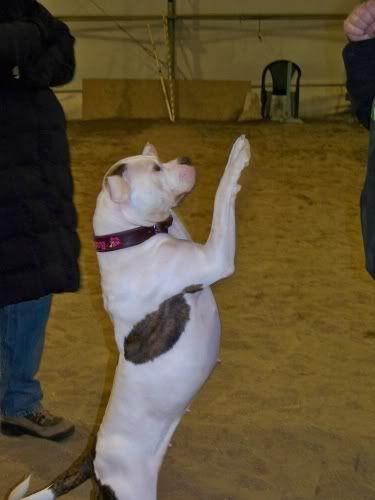 Hey, wait, why is Auntie Jessica holding that flashy thing?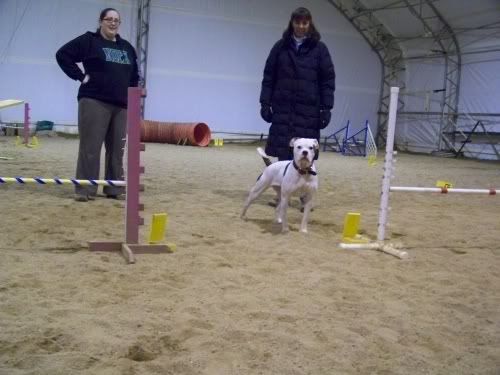 Jumptastic!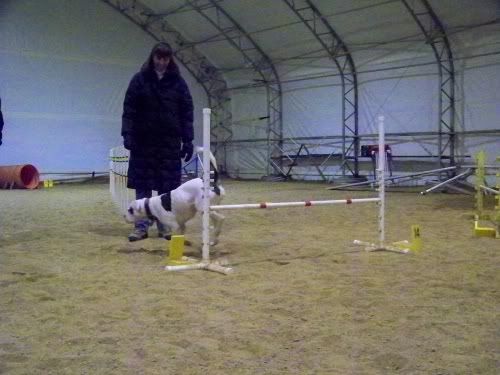 Tunneltastic!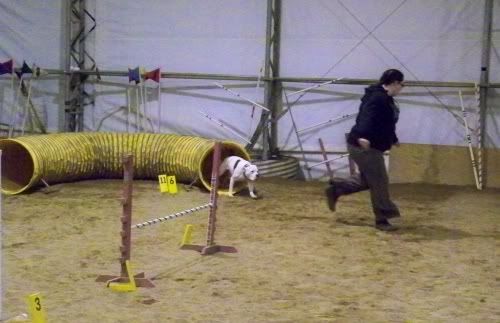 And a vid . . . PLEASE keep in mind this is a green dog and green handler. How embarrassing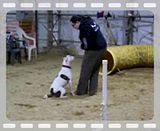 And a close-up of Teeny 'cause she's sex-ay.