Oh wait!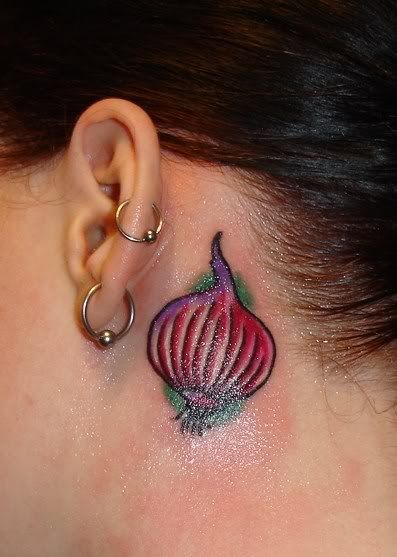 Sorry it looks so goopy. It's really not.
It was SO loud!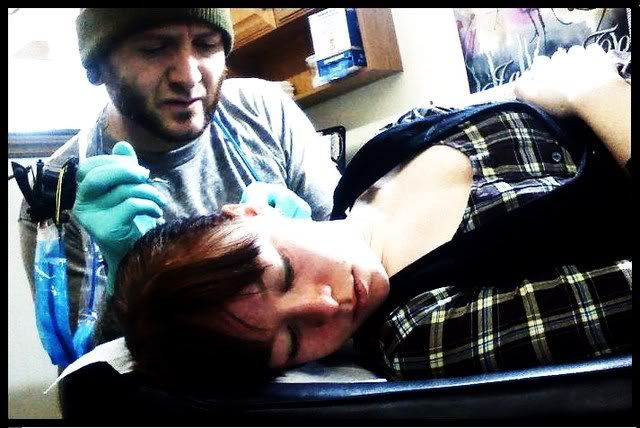 Getting tattooed on my braaaaains!
Winooski, the town I live in means Onion, and it was really important for me to get this before I left. I made an appointment with a really amazing woman in town, but she came down with the flu and canceled.
This guy, Jason Tooth comes into the store all the time with his ADORABLE daughter who always manages to talk me into giving her lots of "paid" stickers. I started to become friends with him when he came in with a New York Adorned hoodie. It was hilarious, he was showing off my parrot to everyone in the shop.
He definitely isnt my favorite artist, but I am really really happy with the outcome. It was definitely a pleasant experience all around. Plus, he's pretty damn charming.