Jenn (LMM) and I did a transport today for Muffin, a 4 lb Yorkie, year and a half old, from a horrible puppy mill. Jenn's friend who is adopting Muffin came with her, and I took some pics of the first meeting. It was awesome.
So here's Muffin and her new mom, Millie: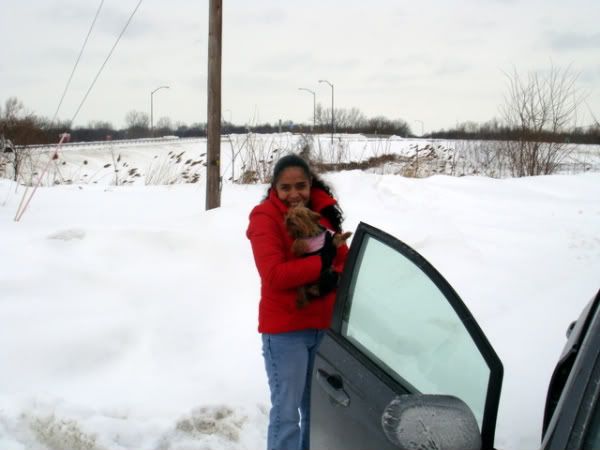 And just for the record, Muffin's t-shirt says "High Maintenance."
Congratulations Millie & Muffin!!!