Thought I'd post up some pics of our furry guests here at the Ranch.
Just for Joyce, Drake the lab. He's amazing....I love him. He's huge, about 100lbs.
Throw my bumper, lady!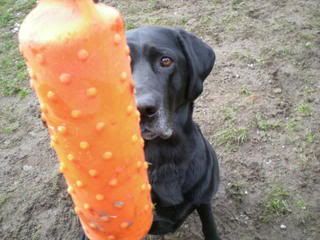 Throw it again!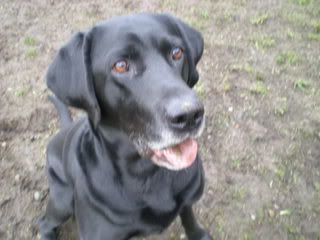 Hunter the GSP. Hunter can hold three tennis balls in his mouth and spit out the specific one he wants you to throw for him: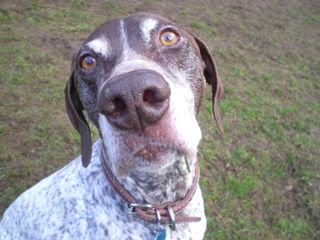 Huh?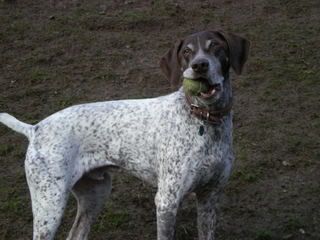 Make the ball work, lady!
Best pic of the day, Fiona the Boxer: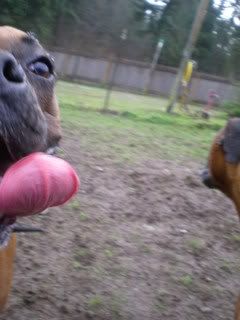 Axel the Vizsla. He has cancer, but is doing well with lots of love from us: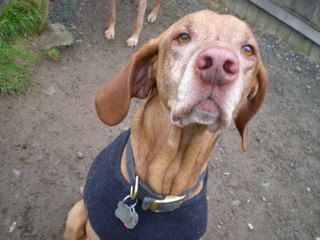 Quigley is the fun police and has to go out to play by himself: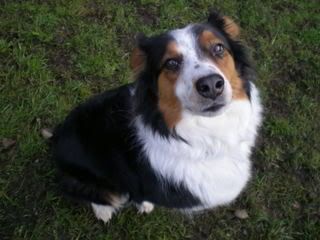 Ava the Shezamutt:
And Stella the Golden with her coy face on: