I just came home for work to find my grand daughter enjoying her dinner. Of course, I HAD to grab the camera.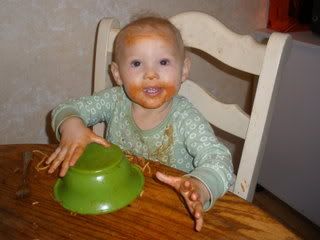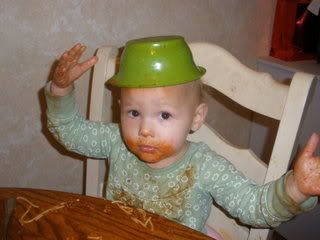 Kayla is trying to hid behind the chair and stay out of the mess. There was sauce all over the back of the chair and the table.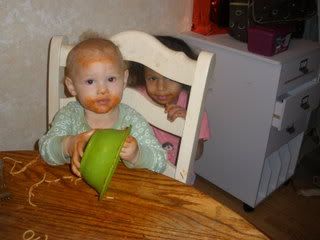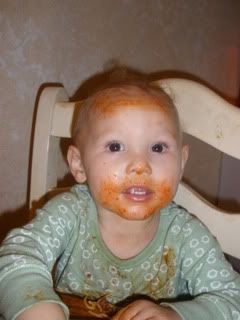 Of couse, the bowl is dual purpose. One way it's a food vessel, the other way, a lovely chapeau.