Poor little guy. Older than dirt and lands in the shelter. Not sure he can hear much of anything. While I was taking the photos, I was
terrified
he'd jump out of the sink and like, break in half.
He got a bath, and is tucked in for the night. He really enjoyed cruising around and sniffing in my back yard. He wouldn't come to me so it was a very low speed chase around the yard before I got him in.
Don't take my photo!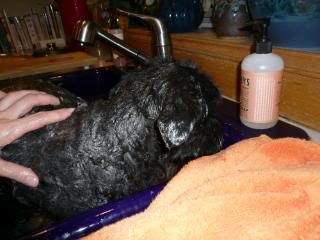 Wait, this is my good side: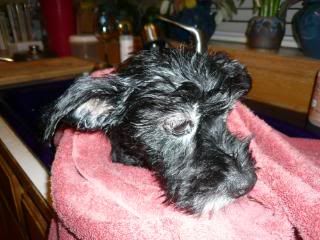 I like scritches under the chin.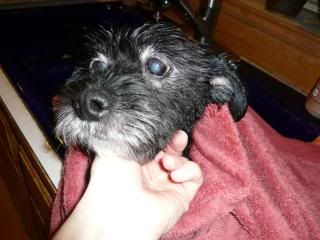 No,
this
is my good side:
Can I go take a nap now?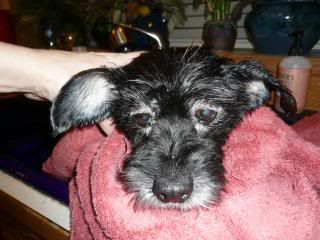 He actually really enjoyed his bath and even played a little 'towel monster' game! I'll take some more photos tomorrow when he's a little more rested.