Hey everybody, my name is Devin I am 17 I just found this site and thought I would join. I have been a big fan of pit bulls for years now but just got my first one last summer. I couldn't ask for a better dog(well if he wouldn't chew everything up he would be the worlds best dog
) He is almost 11 monthes old. Here is a few pics of him.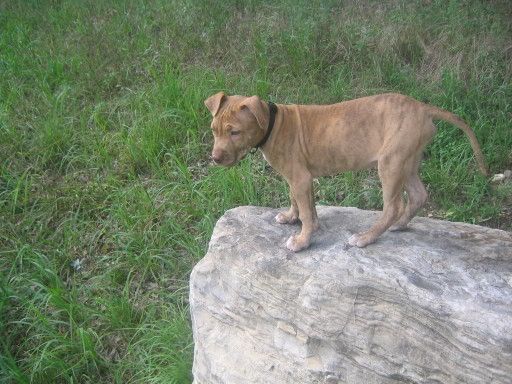 Here he is at around 3 or 4 monthes.
Big puppy smile.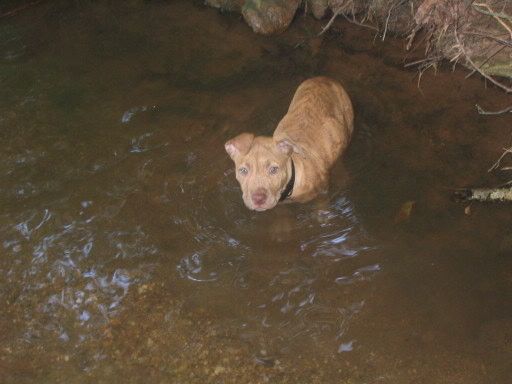 Taking a swim last summer.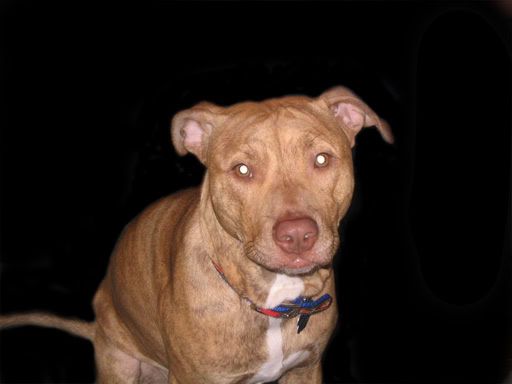 This is kind of a bad picture of him. My mom was in the background and she made me photoshop her out of the pic so it looks kind of weird.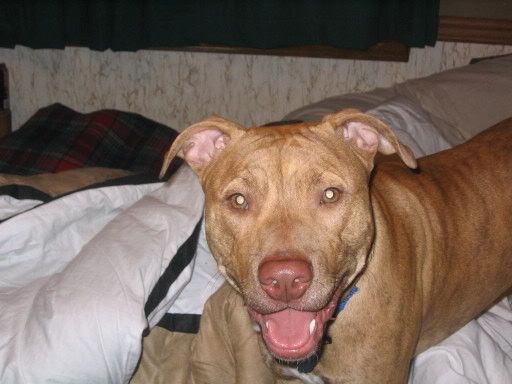 Here he is messing up my bed.
This was about 3 weeks ago.
Here he is back in December.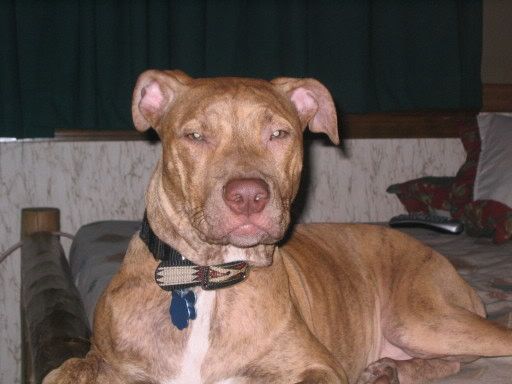 Here he is trying to sleep but I wont let him.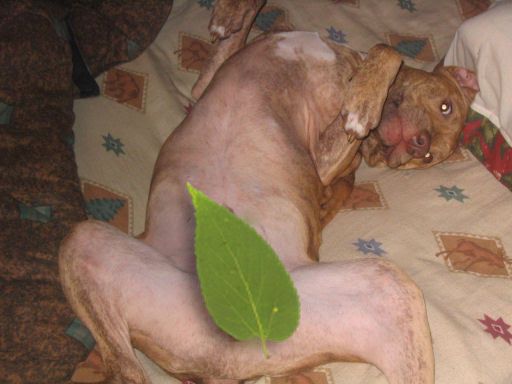 Here is a funny pic that I made.