Truman, looking like a big headed Rotti here.
The blanket Aunt Missy sent him for Christmas.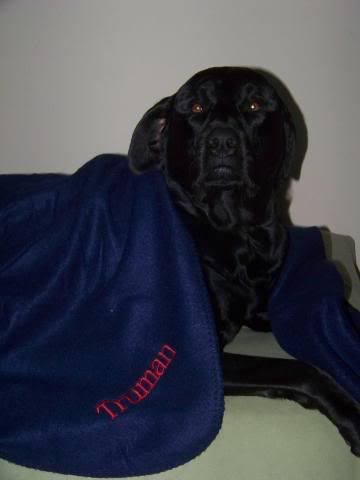 Harleybird in his jock outfit.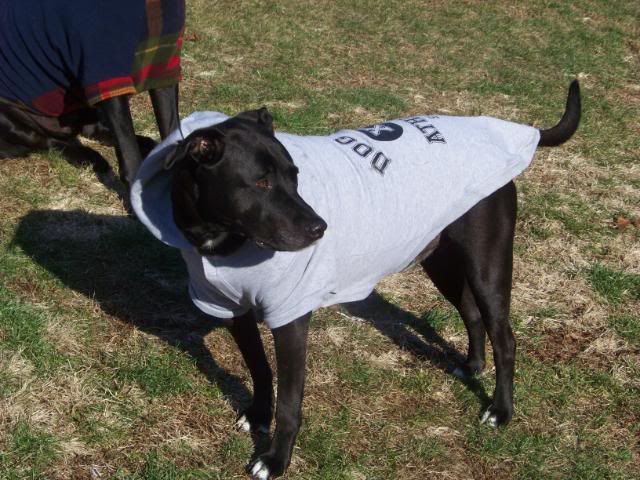 Darlene looking like a butterball, but SHE ISN'T MALLIKA!!!! It's the coat.
First coat Lenny (aka Astro) has ever worn. He is very proud of it, even though it is a hand-me-down.