Today is the one year anniversary of me having to put my little man down. I thought I'd never quit crying every night about him, but I did. Now I only tear up when I talk about him. I had him for 15 years, since I was 13 years old. I grew up with him. He dried my tears with his fluffy coat and was just a rag doll in my arms. He couldn't have cared less if there were anybody else in the world - all he wanted was me. He has spoiled me for all other cats. So I just wanted to post some pics of him...
He had perfected the classic cat-nap...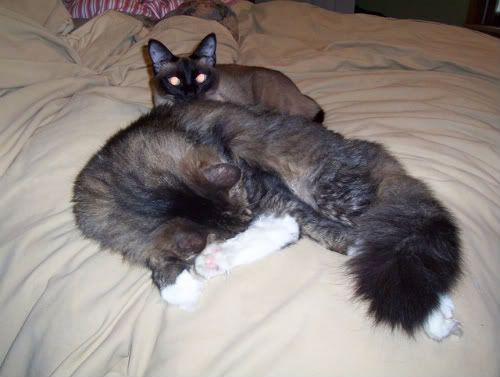 He had no qualms about claiming his own space...
He thought the only thing that books and papers were good for was chewing or sleeping on when Mom was trying to be productive...
He was playful to the end - maybe only for a minute or two, but he still had it in him...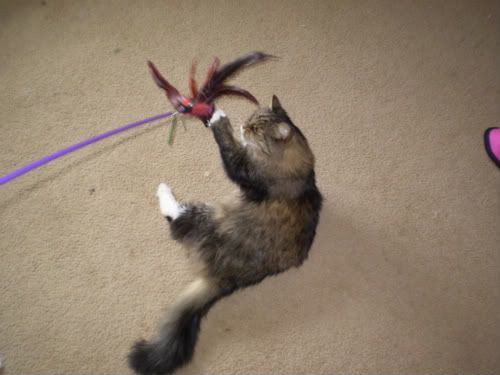 This is my nightstand where he now rests...
And a close-up of his urn...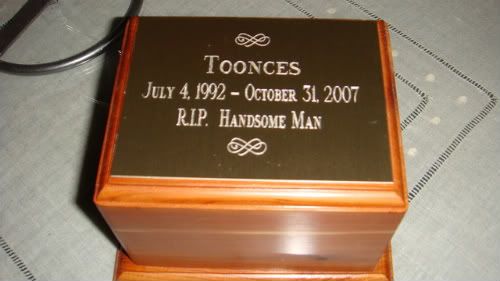 This is the face of an angel, MY angel...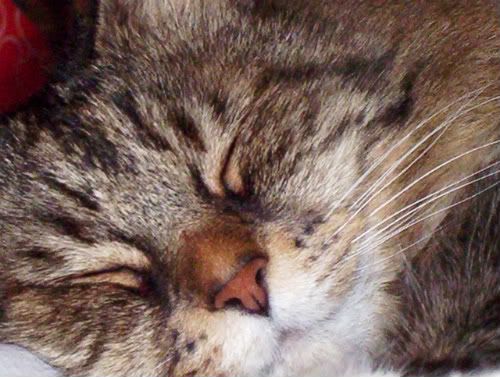 And a quote from I book ("Rescuing Sprite" by Mark Levin) that puts into words the guilt I still feel about euthanizing him:
I was racked with guilt. I felt I had just executed my [cat]. Each step of the procedure only enhanced that feeling. [Toonces] had sought my reassurance, which I used to betray him and trick him into remaining calm before the drugs were administered. Yes, I knew [Toonces] couldn't go on. Yes, I knew his condition would only get worse. Yes, I knew he had to be miserable and I was out of options. But I could not escape the fact that the [cat] we had taken home, who we loved and who loved us, who had been so happy and brought us so much joy was destroyed on my say-so. I had been responsible for deciding the day, time, and place of his death.

Who was I to make these decisions? Who was I to play God?

My guilt would only get worse.
It still doesn't seem real that I have to live the rest of my life w/o smelling his fur, or falling asleep with my arms around him, listening to him purr. I just can't help but wonder why it had to end. Why can't they live forever? I miss him so much...