This is only day 2 of the tire, so I think she's doing really well! I know she needs to slow down - normally I walk right in front holding a treat so her head is down in the proper position and she walks instead of runs. Right now she's still pretty dependent on treats, but I'll be able to wean her off of them eventually.
The first 3 pics are on one of her breaks. It's tough to take pics of her while she's pulling.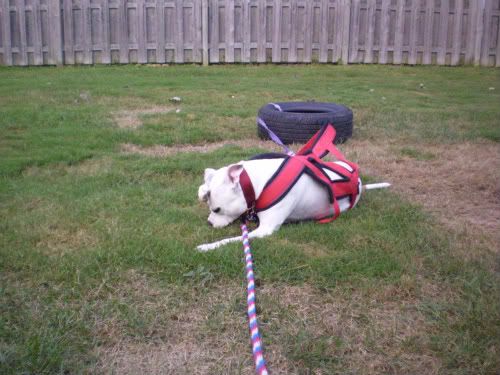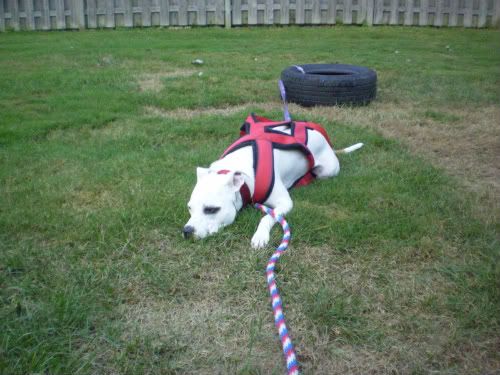 This is a video - for some reason I couldn't post it here...
http://s29.photobucket.com/albums/c286/ ... 090001.flv
I've been having her pull for 15-20 minutes, with a couple breaks during. Does that sound alright? Should I be doing more? Less?