Handsome Boone is a pit/lab mix and about 18 months old. He is neutered and very playful. Boone is also very strong and is doing well with his training.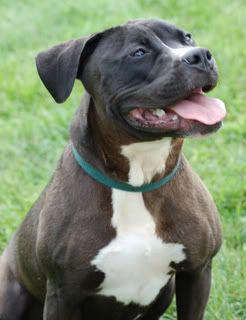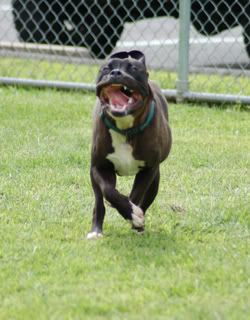 I loves my coconut!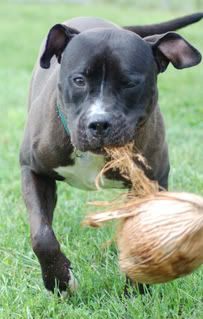 Lesson for today: Don't play tug with a coconut -- you'll get bonked in the head!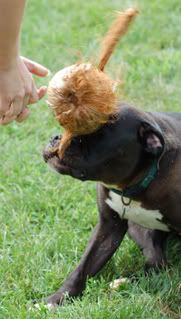 To adopt Boone, please contact the Animal Welfare Society of New Milford --
Homepage:
http://animalwelfaresociety.homestead.com/index.html
Animal Welfare Society, Inc.
8 Dodd Road
New Milford, CT 06776
Phone: 860-354-1350
Fax: 860-355-9515
Email:
animalwelfare.socty@snet.net