Well, since our last 3 rattie girls went to that big rattie ball in the sky, I said no more little pets. Late last year Amber got a call from a friend that her hairless girlie rat had not been obese, but had been preggers and had given birth. Soooo, Amber relentlessly wore me down over a several week period, and here we are again! Even though the mother was hairless, all the babes had hair, albeit a few have very thin coats, and of course, we had to get the runt of the litter, whom you are about to meet.
Without further ado, here are da boyz, Larry, Moe, and Curly!
Larry says 'Hey you two, turn around! It's our big camera debut!'
Bottom to top: Curly, Larry, Moe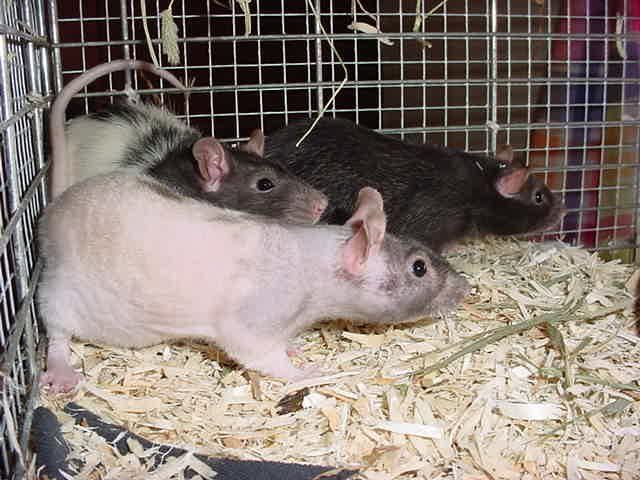 Does this cage make my ears look big?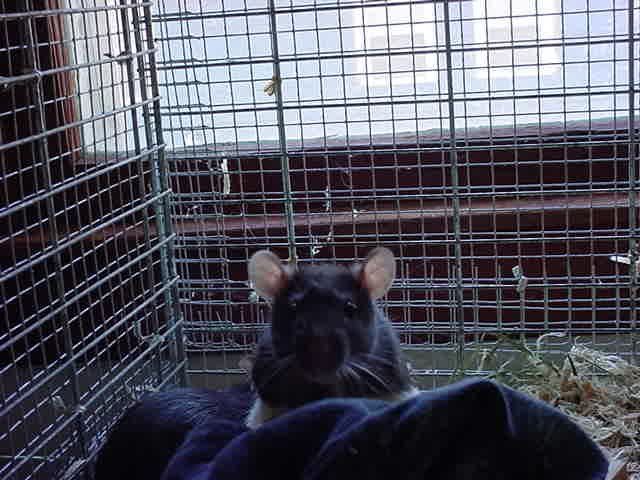 Just look at the curly little whiskers on our sparsely haired fellow (also the runt)!
The little dude needs some wrinkle cream
Hey, this house isn't big enough!