The hot tub all finished: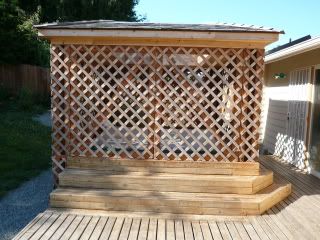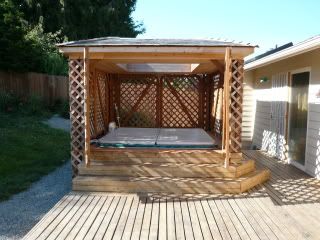 Beaumont wanted to get in on the action:
And the rest of the deck: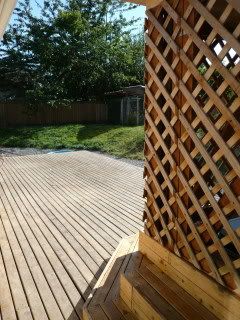 Front deck: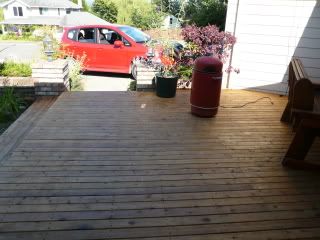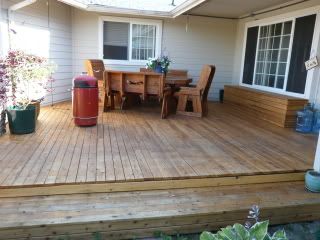 And my grossly overgrown hedges. And that's not code for anything. I really just have overgrown hedges: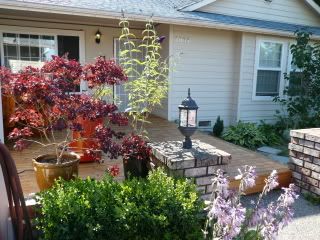 And my star gazer lily just getting ready to bloom: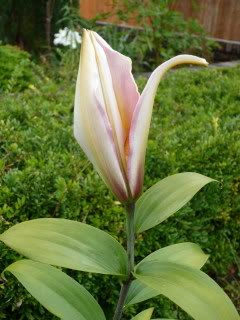 This is my gunnera. It's amazingly big this year so I took the pic with the Prelude in the background for perspective. I've been calling this plant "Audrey 2".