NO NAME!!!!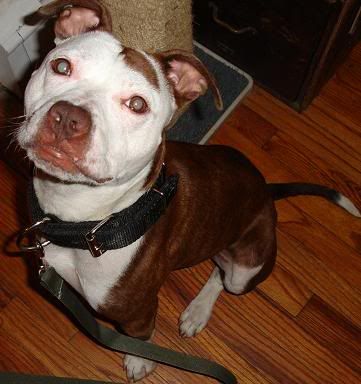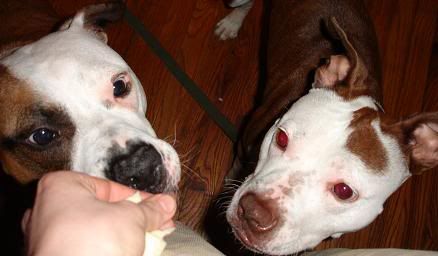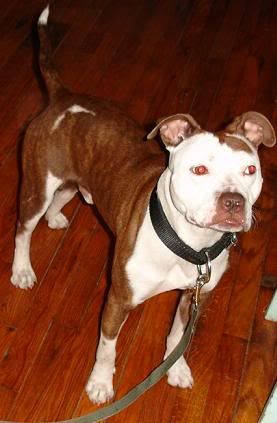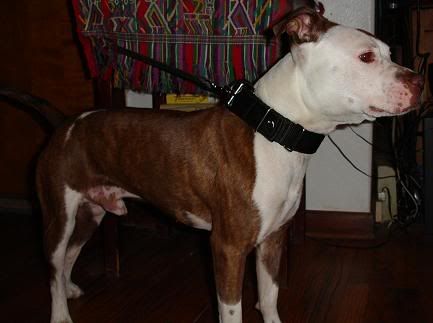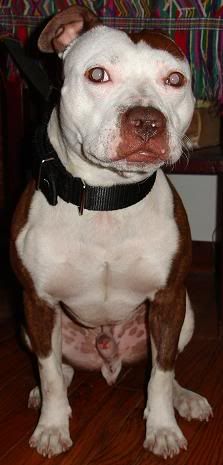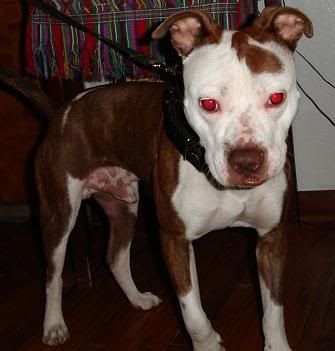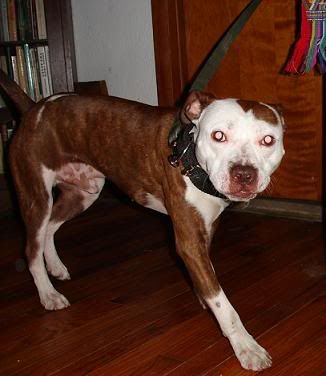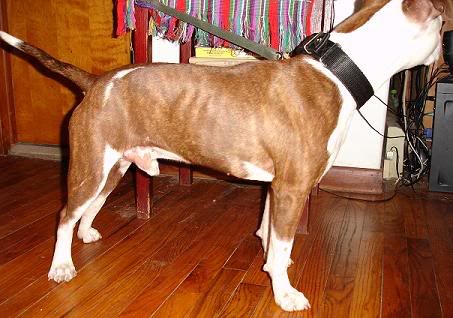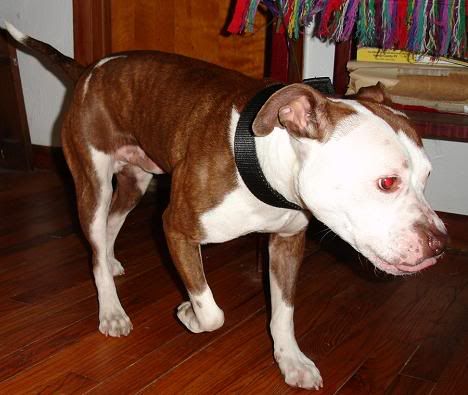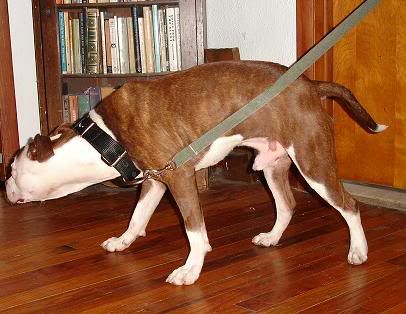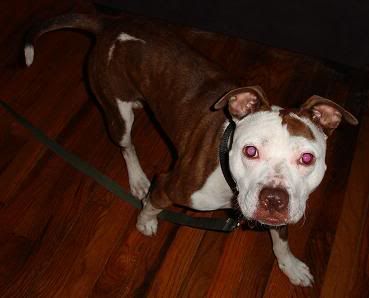 So, I drove down there today. We got stuck in traffic on the GW bridge, so we got there a little late. The guy had already left for work, but his wife was there. First, we go into their house and they have the CUUUUUTEST little staffy bull. She was so pudgy! Almost frenchy-like. She had a litter of puppies upstairs and they were adorable!
We walk back into the room where his crate is, and the woman let him out. He is TINY! Only 36 lbs and looks like a puppy! Sooooo cute. He's just a little ball full of energy, but not annoying. Both my mom and I were in love when we first saw him. He's just perfect.
We take him outside and he's ok on a leash, but he puuulls sometimes
I take Maggie out of the jeep and we walk them around together. He is totally fine and wants to play. Maggie is acting all serious and superior, but fine. She lifted her lip a couple times when he got to rambunctious or tried to mount her. Other than that, they have been GREAT together.
So by this time, the woman called her husband and he left work to come and see us. NoName was absolutely perfect and we decided that he was the one. They hand us the leash, we talk for a little while, and then packed the kids back into the jeep. So simple. :shrug I was shocked that I didnt have to fill out an application or anything!
He is awesome. He just chewed up a chicken wing and now he is sleeping in his crate. The people who had him are awesome and the woman wants to come to the weight pull in Jersey next weekend. I guess they do some agility with their stafford, but they are also interested in weight pull.
I'M SO EXCITED! He is such a dopey sweetheart. He loves giving kisses and he is great with the other animals. I think I found the perfect boy!
Now he needs a name! We were thinking of a couple, I'll have to post a Poll. :grin