I thought some of you horse people would like to see some of my horse pictures.
My first hooved love~ Rosie. She taught me how to ride...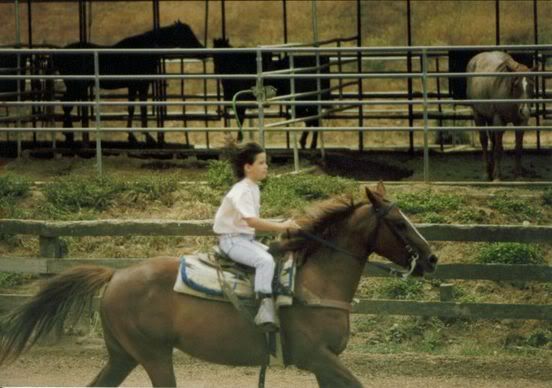 ...and was there for me for many years. She wasn't my horse, but I sponsored her for a long time. I always wish I could have bought her, gotten her away from the trail/lesson horse life.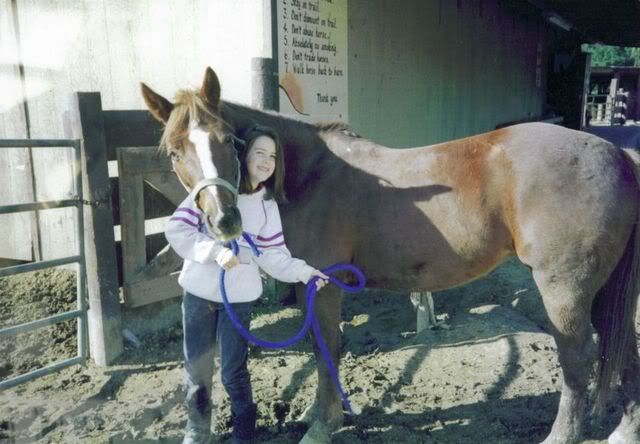 Me and Eldon, my first horse. Such a good boy.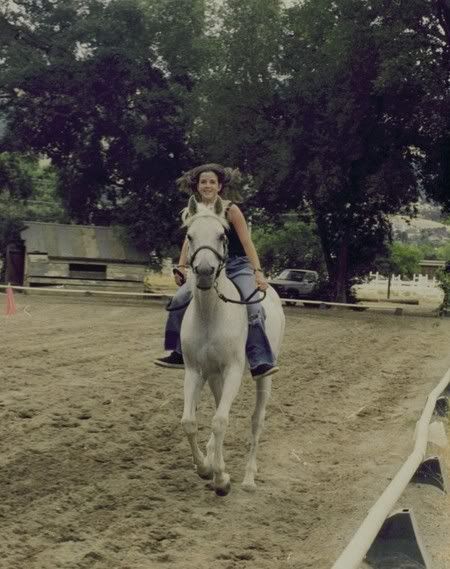 At a show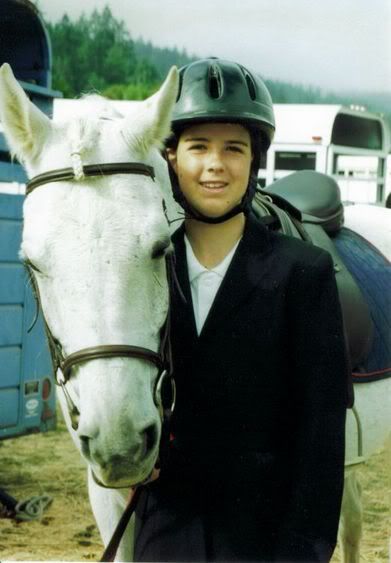 Me and Dream, my wonderful mare. You may have caught my essay on her, that is now gone in cyberspace. Wish I was able to keep it. I'm going to go see her this summer and am so glad, I miss her all the time.
Me at a collegiate horse show in New Mexico a few years ago. The horse you ride is drawn randomly, and you are judged on you (position, confidence, balance, etc.), not your horse.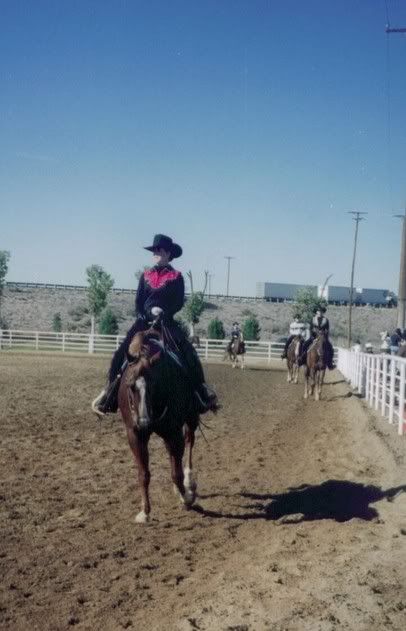 Hope you liked them.