I really hope someone can help this sweet fella
I am very willing to help with the cost of his treatment if someone could just save him.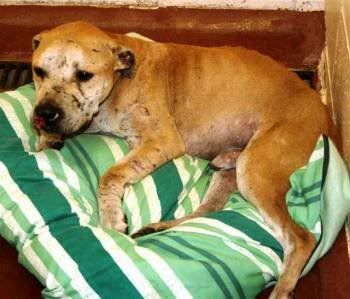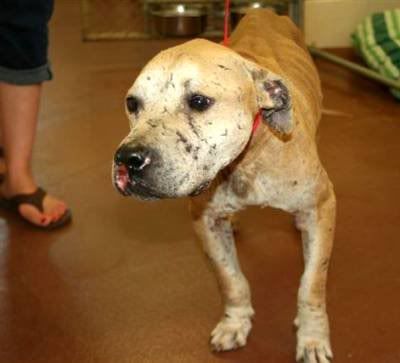 IS IN A HI-KILL SHELTER (UNDISCLOSED AS TO WHERE AT THIS MOMENT - DUE TO HIGH VOLUME OF CALLS).
Romeo is about 3 years old. He was found huddled in the woods licking his wounds, we assume he was dumped there. Romeo is a total lover with people, he has been exposed to children around 10 years old and did wonderfully. It seems aside from many healing punctures and scrapes he is in pretty good shape. He does have trouble using his front leg which has a large amount of swelling and is very painful. He will need some serious recovery time in a nice quiet environment. We are not sure what medical treatment Romeo may require so please do not apply if you are not financially able to care for this boy. Romeo will go to a home with a spayed female dog only. We will be looking for an excellent vet reference, a securely fenced yard, no cats, and previous Pitbull experience. Please do not inquire if you do not meet these requirements. All applicants will be thoroughly screened and a home visit will be required. If you are a licensed rescue group and would like to take Romeo into your program please contact us for further information. His location will not be made public due to the high volume of calls that will generate to the shelter. K9 Rescue League will assist you in making contact with his current caretaker. *You can contact Patricia at:
K9rescueleague@yahoo.com
(at yahoo.com).