KITTENS!!!!!!!!!!!!!
Someone dropped them off at the shelter today. They have no mom, and the people were going to let them loose in the middle of a field to die.
They are the cutest healthiest FATTEST kittens ever! And I get to take care of them!
They dont have names yet. They are all males except for little miss hissy.
My favorite little fatty
Tee-hee-hee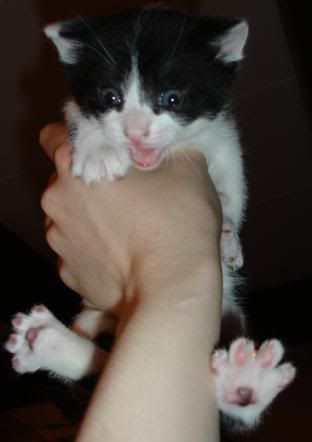 The little hissy buggar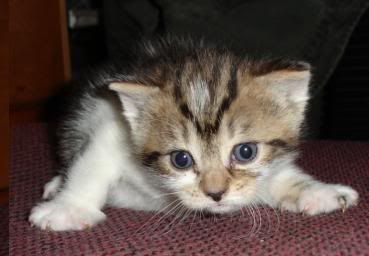 This one wasnt too thrilled with Maggie
The dogs looooooooooooooooooove kittens! Especially Hendrix.
I took this the other day and thought it was cute.