The dogs and I headed out very early this morning to get in some playtime before it gets too hot. Mick is ALWAYS dying to swim in the canal, and I won't let him - here's why.
I thought it was a rock - until it started moving!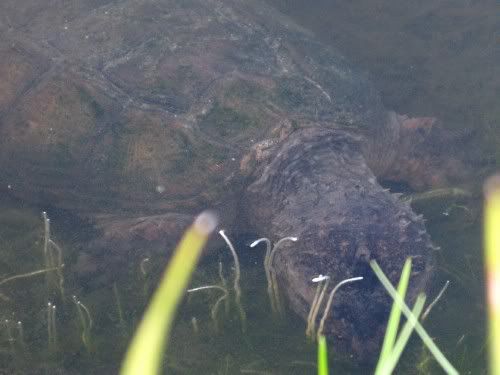 (Notice the VERY brave fish in the background.)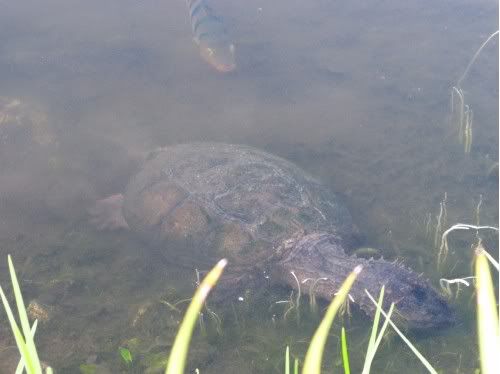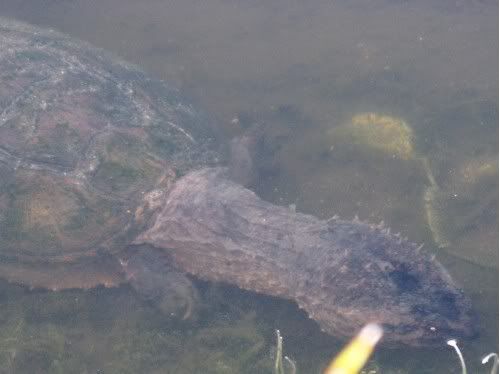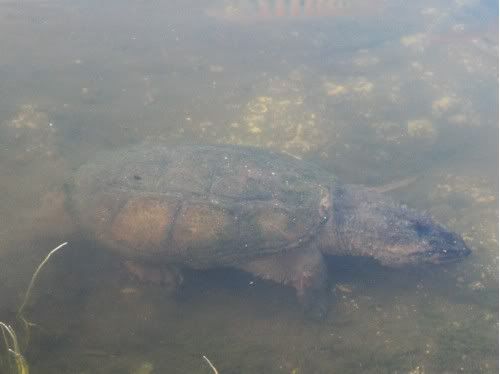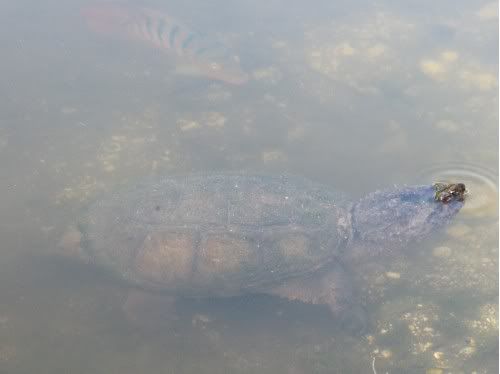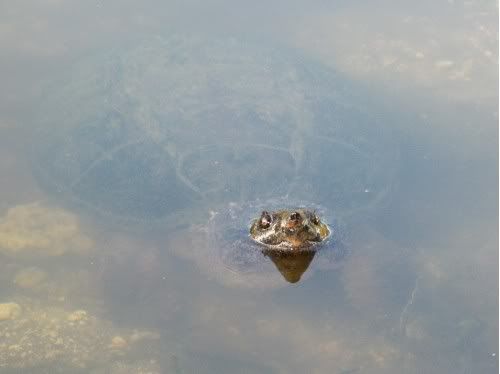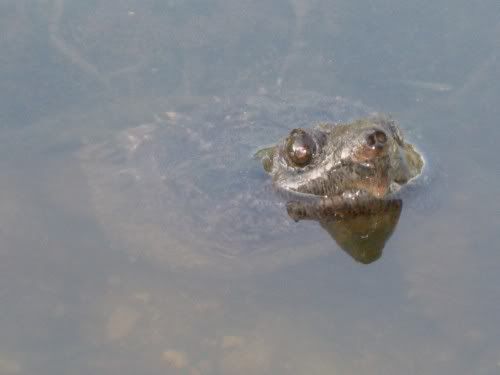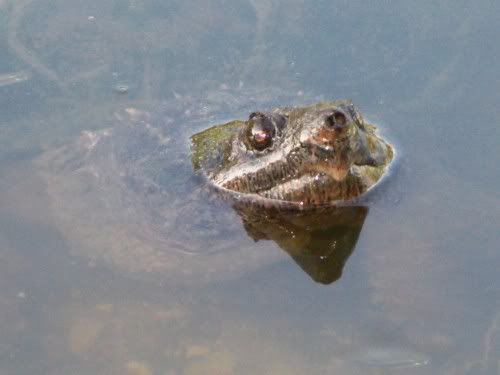 He/she was about as big as an oversized dinner plate. The four of us stared at each other for quite some time.
And then there was THIS thing - any idea what it is??? It was at least 4 feet long.