I just took the dogs out to go potty. It's dark out, quiet... I see this strange furry-looking animal on my neighbors steps.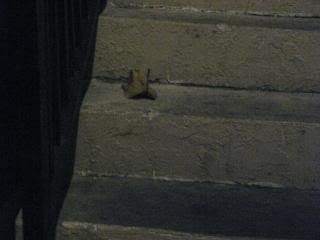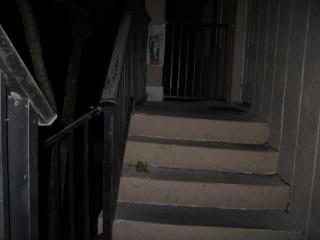 Sort of spread-eagled, tail straight up, just sitting there.
I kicked the banister a few times but it wouldn't move. I have a suspicion that it's some sort of rabid flying monkey-squirrel.
I took pics w/out the flash - I don't want that thing to jump at me.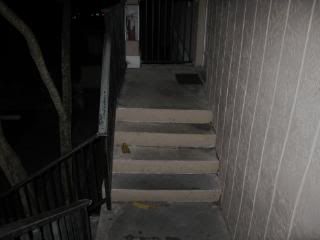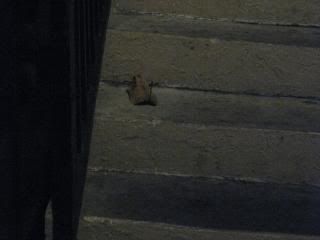 I finally scurried past it VERY quickly, almost strangling the dogs in my hurry to get down the stairs.
When we came back, I figured it had ample time to move, and I let the dogs off their leashes to run upstairs, but - CRAP! - at the last second I saw that it was still sitting in the same spot! And before I could call them back Mick had happily pounced on it.
To scientists everywhere this furry little beast is known as a
madidus puter palma folium.
The dogs are
still
slapping their knees and howling w/laughter.