I met up with my good friend Rebecca, Mike (Rebecca's boyfriend and club decoy-in-training) and her family for some tracking this morning. The club has been given permission to use this farm in Grovetown to track on.
Tate and I got to the tracking grounds first. I let him off leash to run around, but not on the field. Lets go, mom!
The "new" tracking grounds. This is not even half of it. I'm happy as a clam.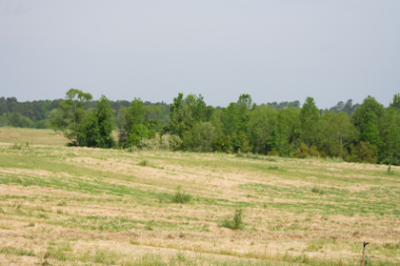 What we came here for: to track!
This is what happens when Rebecca figures out how to use the zoom on the camera... :lolol: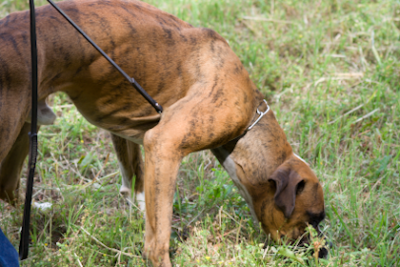 Mike's Malinois Ronin.
I'm learning SAR basics from Rebecca, just for fun. She has been doing SAR for years with her wilderness cert Malinois, Ruger. I love picking her brain. Tate is my teaching dummy for this. Here we did a simple search.
Run, Rebecca! Run!
When she got around the corner...Find 'em!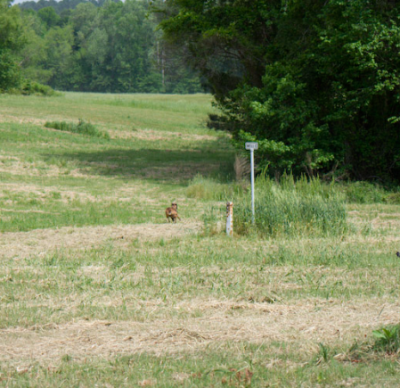 Tate's "bark alert."
After that, Tate got to run around all willy-nilly. He is good at the willy-nilly.
Tate got put up and Ronin got to enjoy the scenery.
So did Solstice (Rebecca's other Malinois).
Solstice! Find mommy!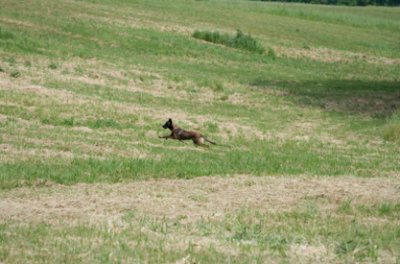 Malinois litter, out for some socialization. I won't bore you with all the pup pics, but here are a few.