My family . . . technologically inclined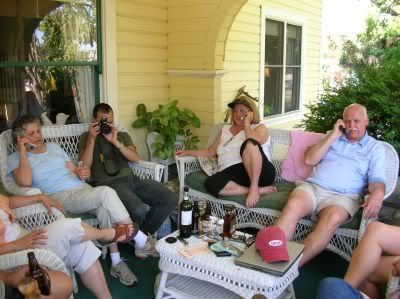 Me, coping with family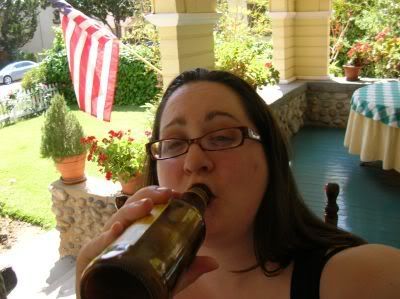 My cousin and I had a little bit of SoCo and he kept having conversations with every gay giraffe we came across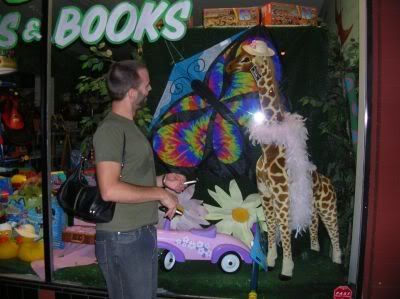 Then we had even more SoCo. I don't smoke.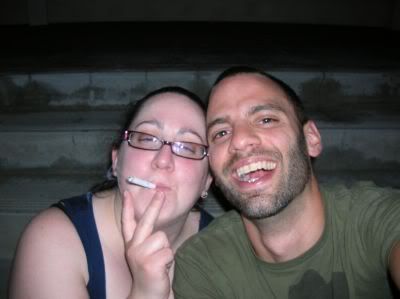 Then I had to wake up the next morning and go to the wedding. OUCH!!
The wedding was at Union Station in LA. So of course we took the train!!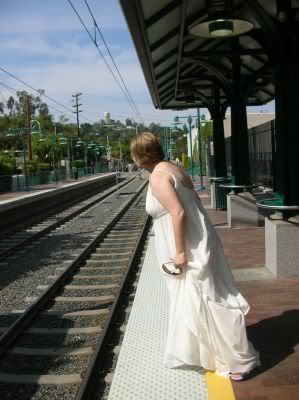 The courtyard was GORGEOUS!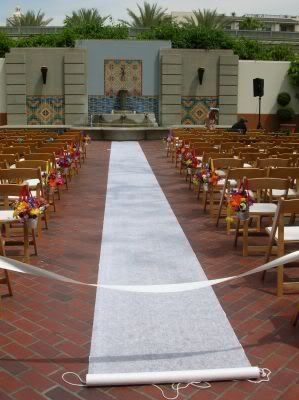 And what's an LA wedding without at least one celeb? Doody from Grease is in my aunt's bike group. (the guy with the gray hair)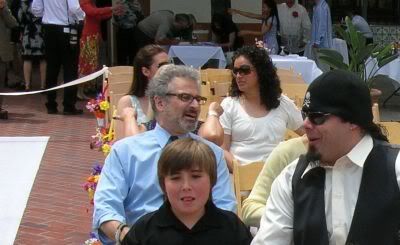 My shoes rocked.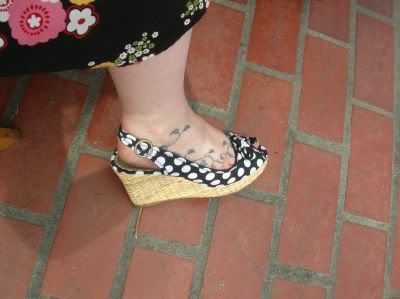 My aunt got some AIR on that bouquet toss!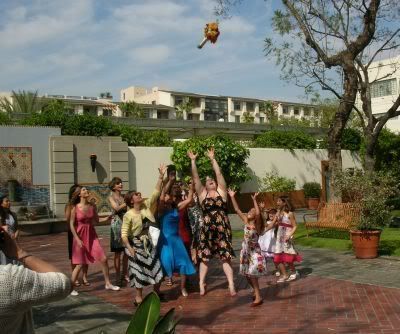 The cake table was fantastic. My aunt took wedding photos of her siblings, her hubby's siblings, and parents and grandparents, and placed them around the cake.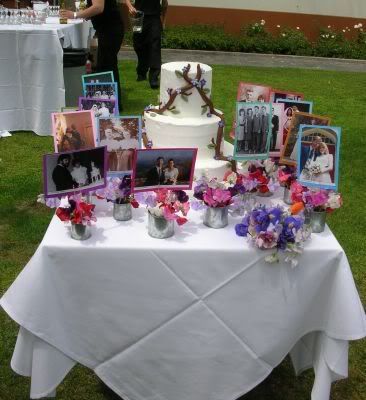 This is my mom and dad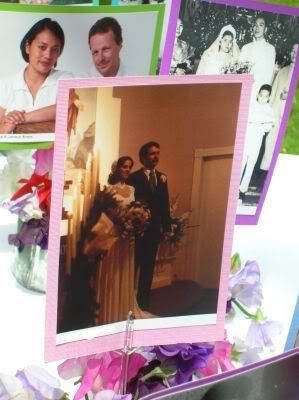 And of course, my Aunt Di and my new Uncle Ramon!!