So I posed for Dr. Sketchy's yesterday. It was fun! In case you don't know what it is, it's a drawing class that happens every month. But they hold it in a little theater that also serves alcohol. So you can drink and draw! Check it out....they have them all over the country.
http://drsketchyseattle.com/
Anyhoo, here are a couple of the drawings that I've gotten back as well as some photographs of the event. Warning, thar be butt cleavage ahead! Or is that behind?
10 minute pose: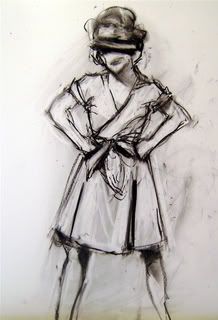 15 minute pose: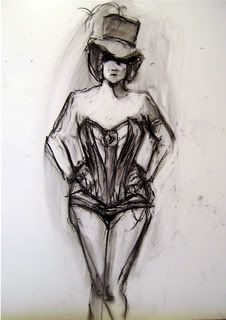 20 minute pose. This drawing won the contest: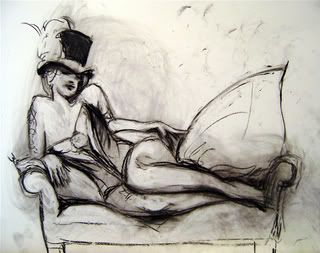 I'm such a classy lady: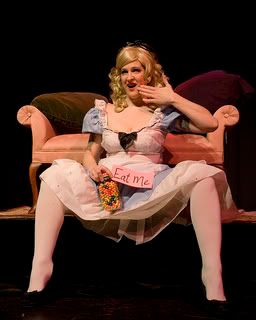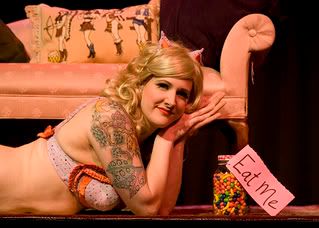 And the now infamous 'butt cleavage' shot: