Just a couple of teaser pics from Bunny Love 3. This is an annual Easter party that a friend of mine throws. The Betty Crockers performed as well.
I'm ashamed to say that I never got the name of the bunny before I fondled him.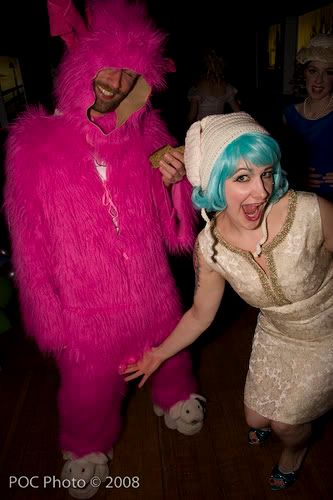 And a shot from Pervy Princess. We wore extra bright wigs for Easter!