As promised, some photos. I don's have a photo cd yet, but here are some preview images that I got.
'Car Wash' performed to "Car Wash" by Rose Royce. We had to close with this one because of how messy it is. But fun!
Setting up for the car wash: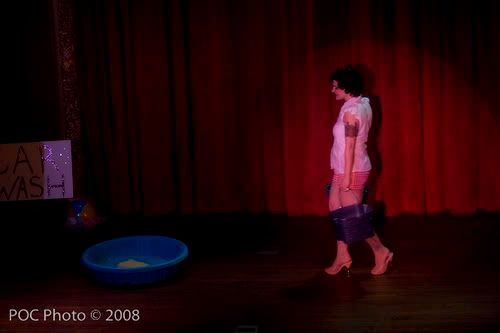 Come to my car wash!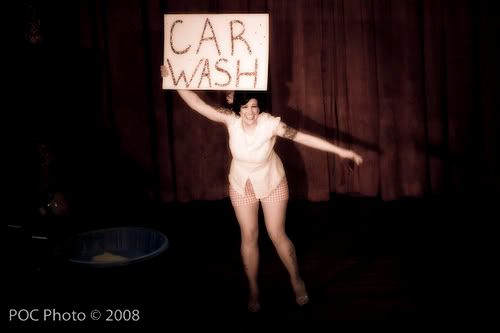 Please!?!?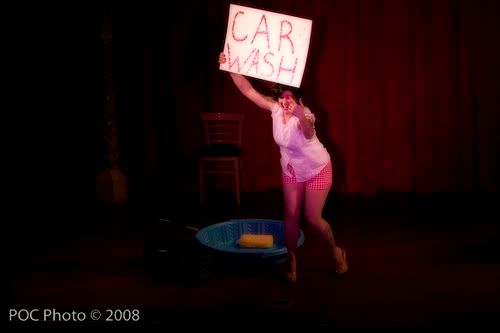 A couple cool disco moves: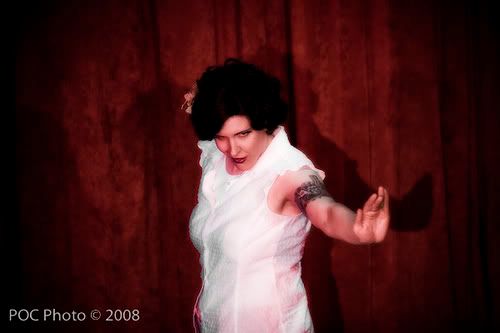 Hey, where'd my pants go?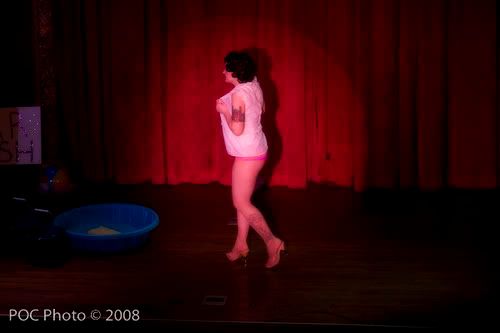 Hmmm...maybe I'll just have to be the car:
Fake-out with the first bucket...that's glitter: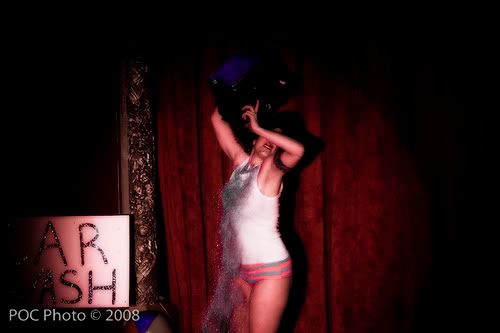 Ah, there's the water! I went out and bought a car wash sponge and one of those fuzzy mits that you use to wash cars!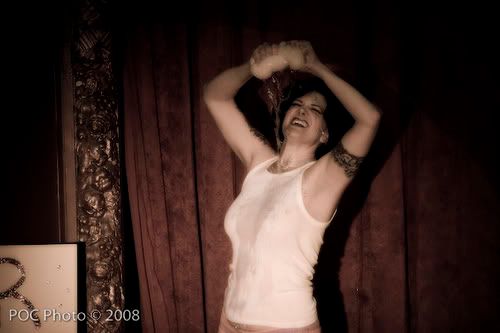 The Yes Sister in 'Rubber Duckie'. Yes, it's the Sesame Street version: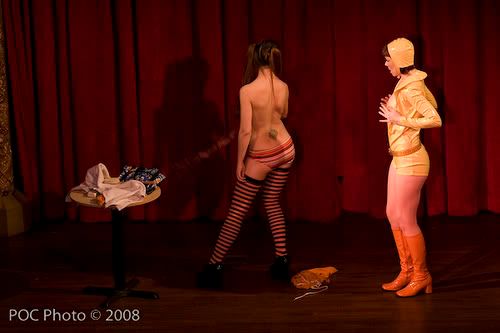 The Naked Folksinger. Yes, she's really naked:
The Shanghai Pearl: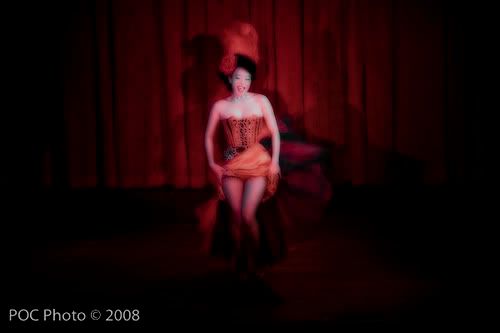 Sydni Deveraux in 'Peacock':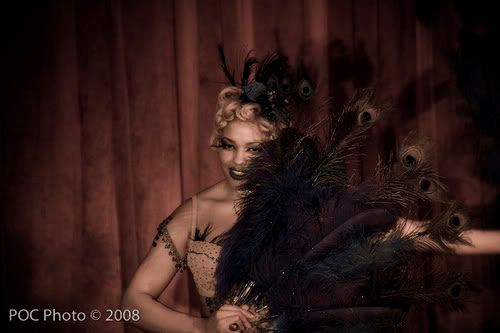 The Shanghai Pearl in 'Tiger Shark':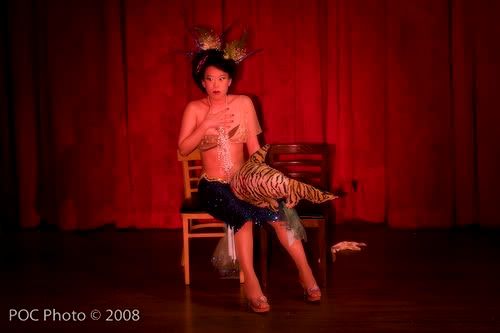 Sydni Deveraux in 'Lime In The Coconut':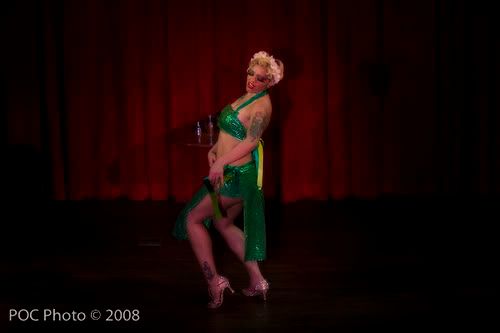 Ernie and I handing out raffle prizes. That's a spiffy Jet City Burlesque t-shirt that she won: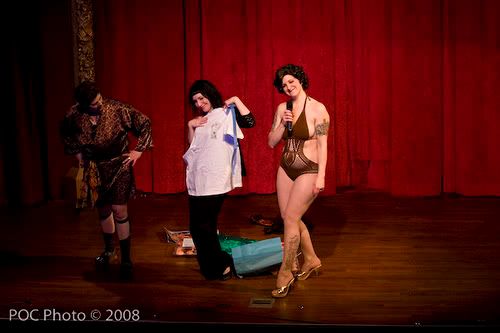 Polly Delish and Baby La Bouche: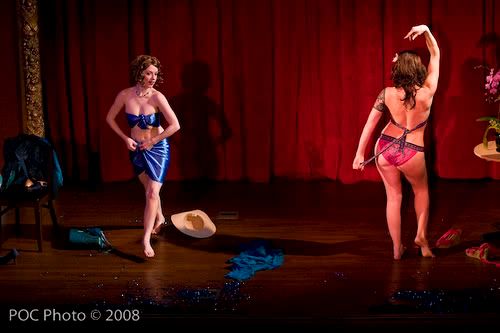 Polly Delish in 'Queen Of The Nile':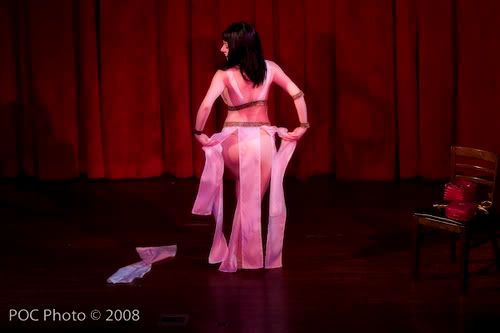 Miss Teri Yes in 'Let's Misbehave':
Michele Frances:
Miss Teri Yes: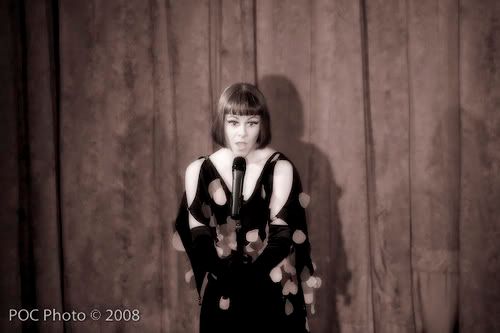 Michele Frances doing balloon swallowing: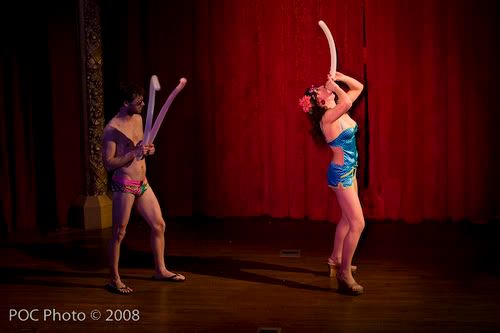 Lucky Penny in 'Volcano Fan Dance'. She's the person who makes a lot of my costumes: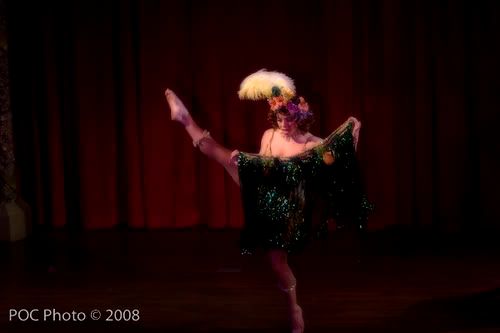 Lucky Penny doing her outrageous large lawn umbrella dance: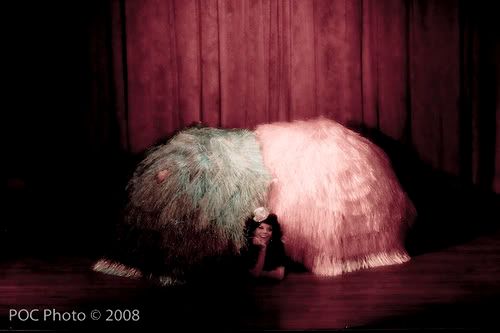 Iva Handfull in 'Let's Get Physical'. Yes, that's a real Thigh Master!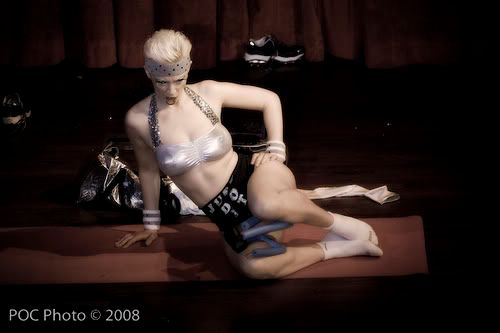 Iva Hanfull in 'Mannequin':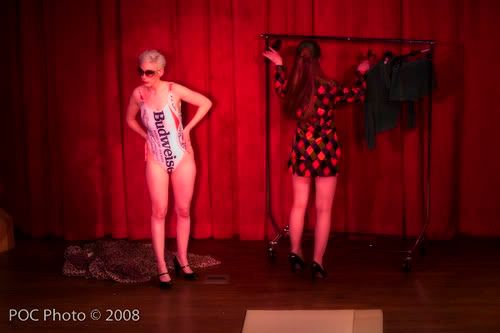 'Miss Indigo Blue' goes swimming. She's my teacher and mentor:
My fan dance to "Over The Falls" by Primus: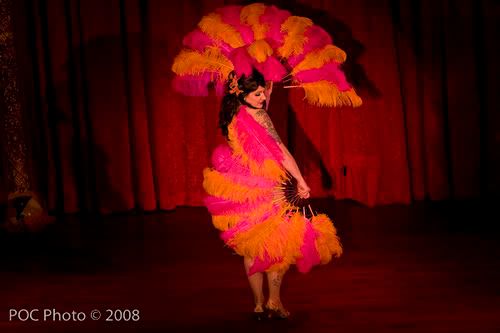 And here is the link to some of the photos from the Seattle Erotic Art Festival. I don't have permission to use them yet, so you can view them in the "SEAF 2008" gallery:
http://www.seattleerotic.org/gallery2/t ... hp?album=8