So, we had a nice day on Sunday. There weren't many of us there, and I finally got some training video (sorry about the video quality - I have an HD camera, but it won't let me upload HD quality onto photobucket - so I have to compress a lot).
This first video is of Sacha working some obedience. You'll have to pardon my chubby cheeks, as I have hot dog in my mouth. I'm getting her ready for the PSA TC. Sadly, Sacha was my "screw-up" first dog, so her obedience isn't great...
This next video is of Greg's male, Jue. The beginning is his nice bouncing guard...the second part is just an escape bite...The decoy is pretty good, Jue typically takes people down doing the escape bite from this distance. Also, something to keep in mind, he comes in fast and hard, and holds on....he doesn't have any canines, and nubs for teeth....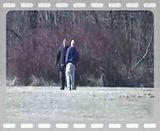 Third video is of Nisha doing the carjacking. We were using the bitesuit to protect my car, and I get Nisha in there, and she starts growling and biting the bitesuit...it took a second for me to get her focused. However, we're having a bit of an outing problem on this scenario (she either won't out or just gets dirty)...something we'll be working on over the next few weeks (we're trying to get her ready to show in a PDC at the end of this month). This scenario is what you might see in a PSA PDC except that the bag of cans would be a jug of rocks (in the level 1 carjacking there is a gun)....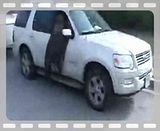 Finally, one thing that you might see in a PSA Level 3 routine is an object guard. He's apparently never seen one (but his training started out being for French ring, so there's a chance he was introduced to an object guard at some point when he was younger). He picks things up really fast, so we expect that he'll get this with no problem...