My mom got a pup from the Humane Society about a month ago. He's labeled as a lab mix, what do you all think? His name is Frankie, and he is so cute! Vicki loves him, Daphne does not. Sorry for the crappy pictures, a photographer I am not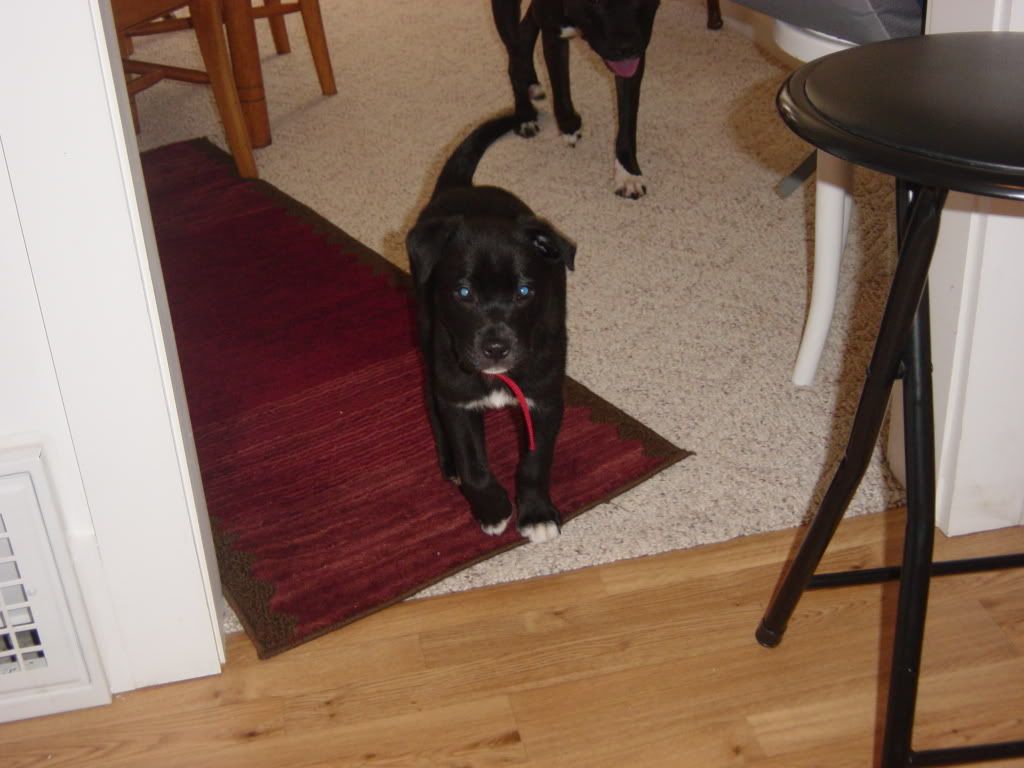 One of the few times I could get him to be still!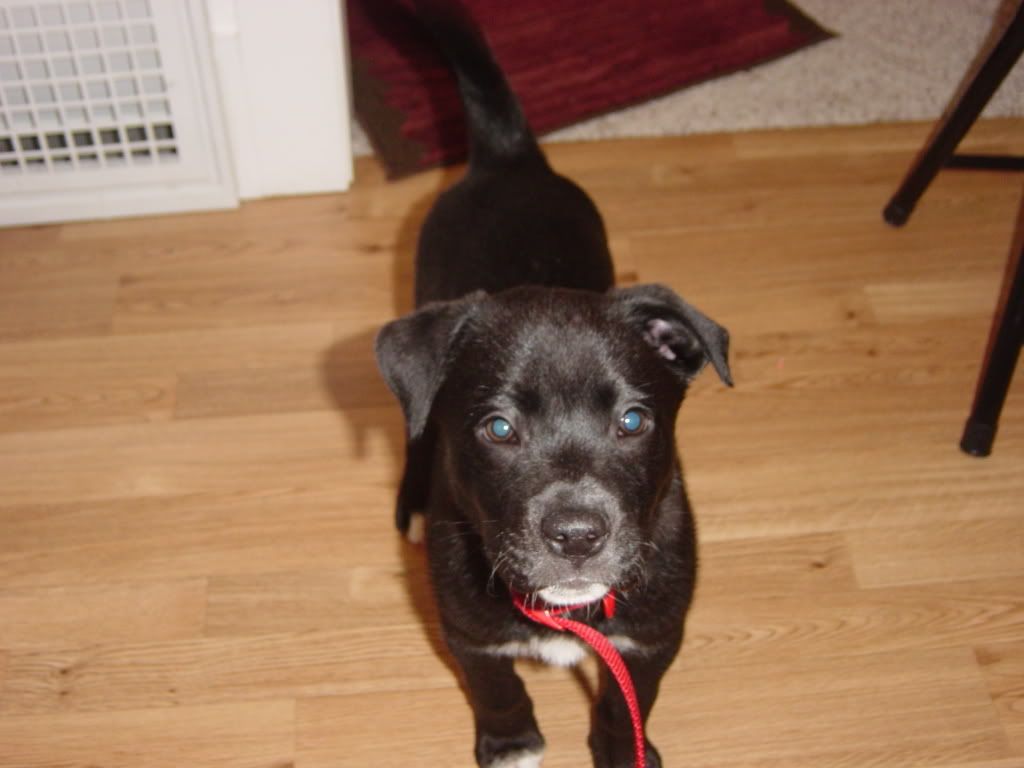 My sister holding him so I could try to get a good shot: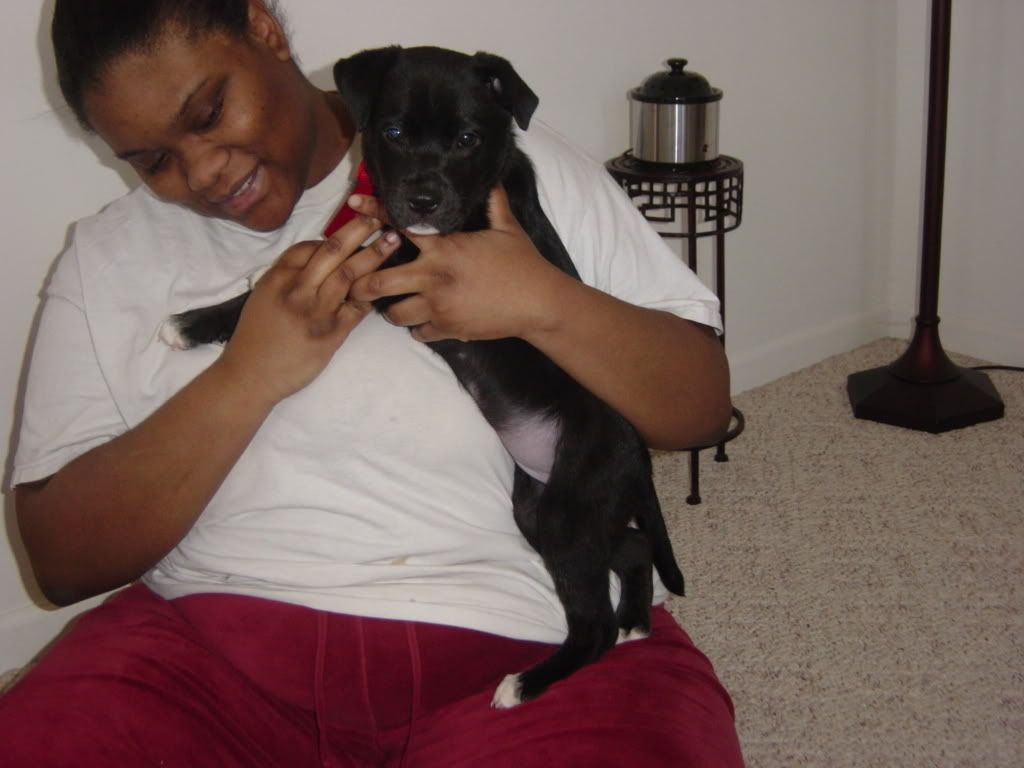 I'm so glad my mom adopted a black dog!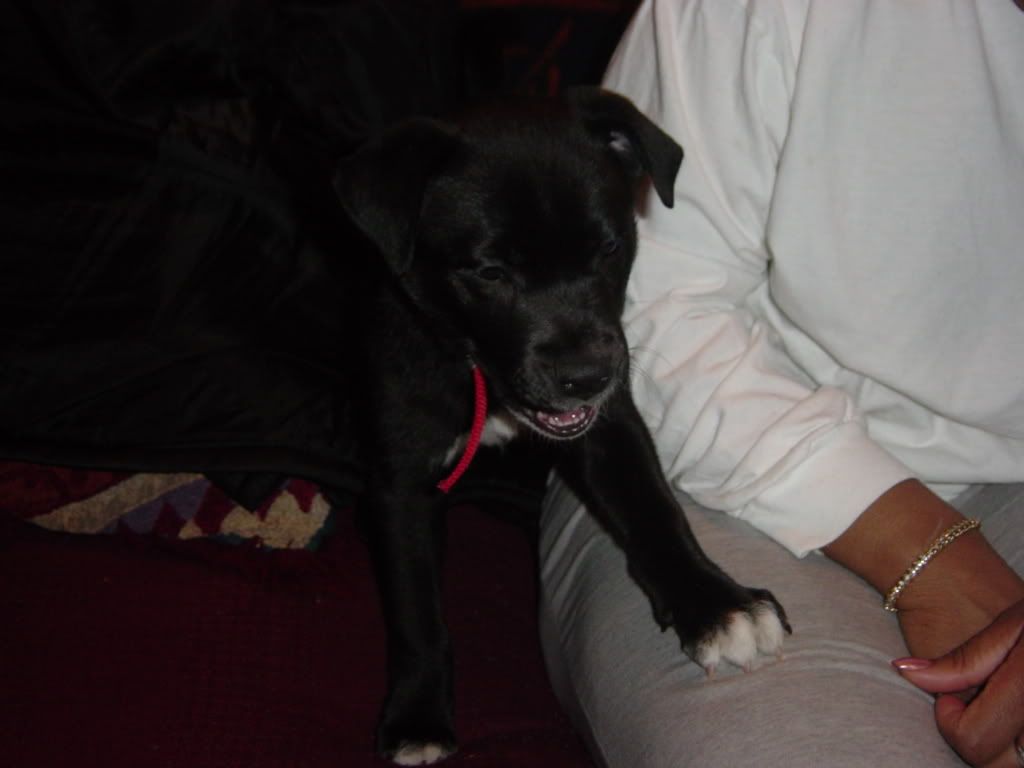 Giving away some sugar...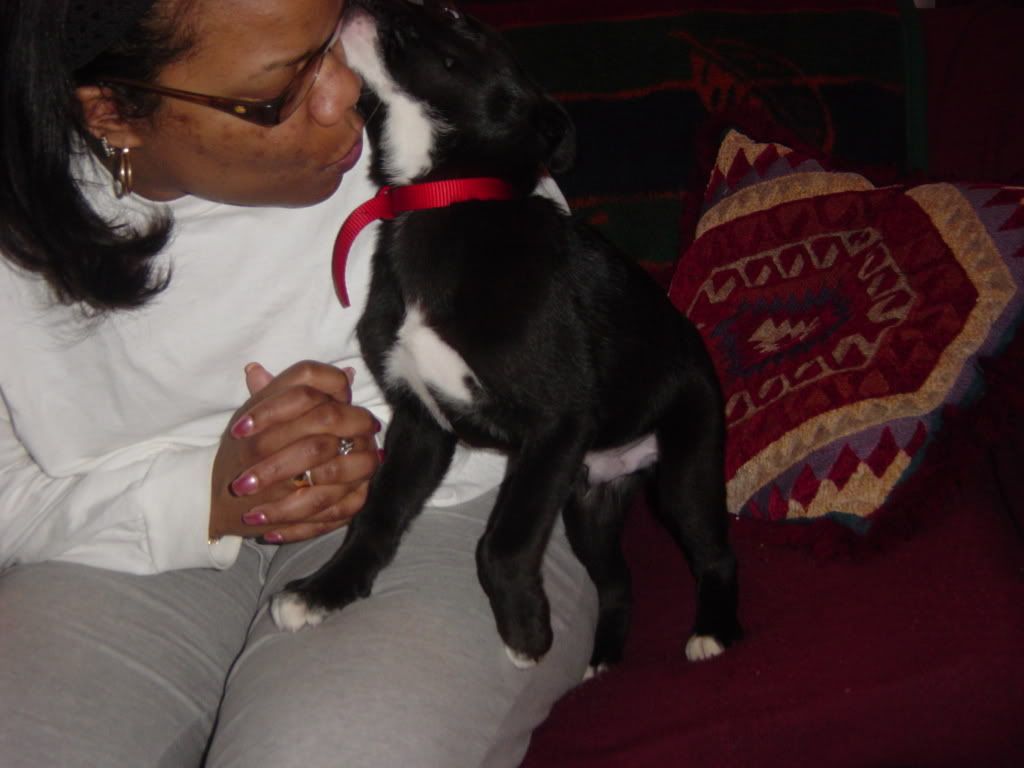 Playtime!!!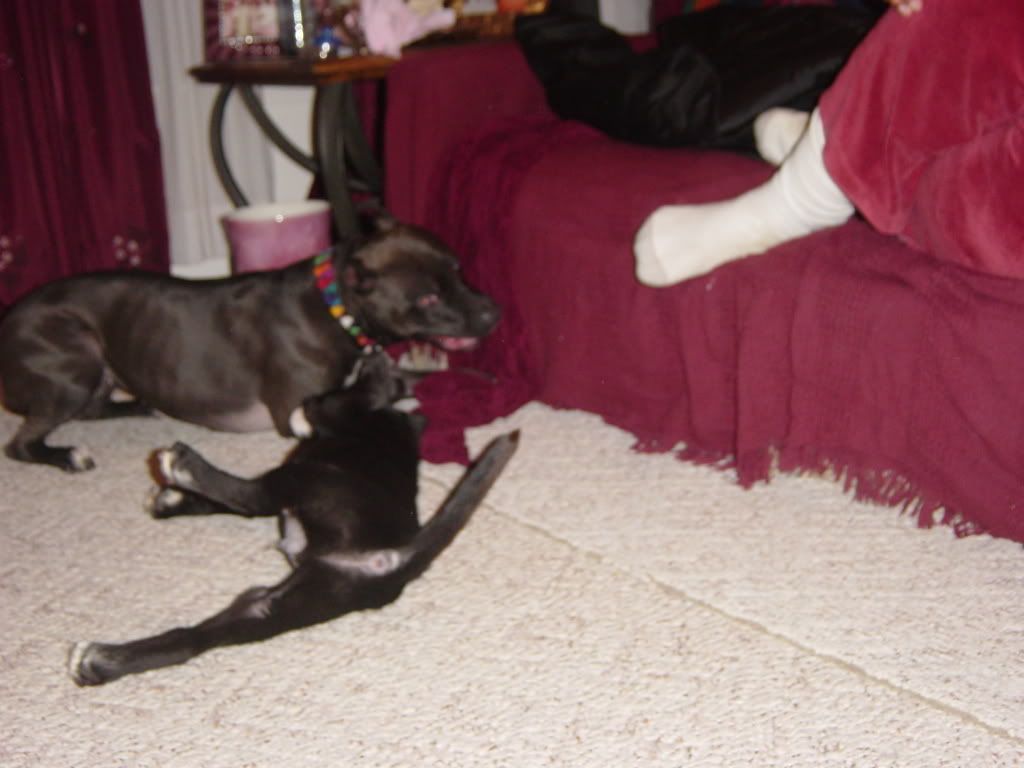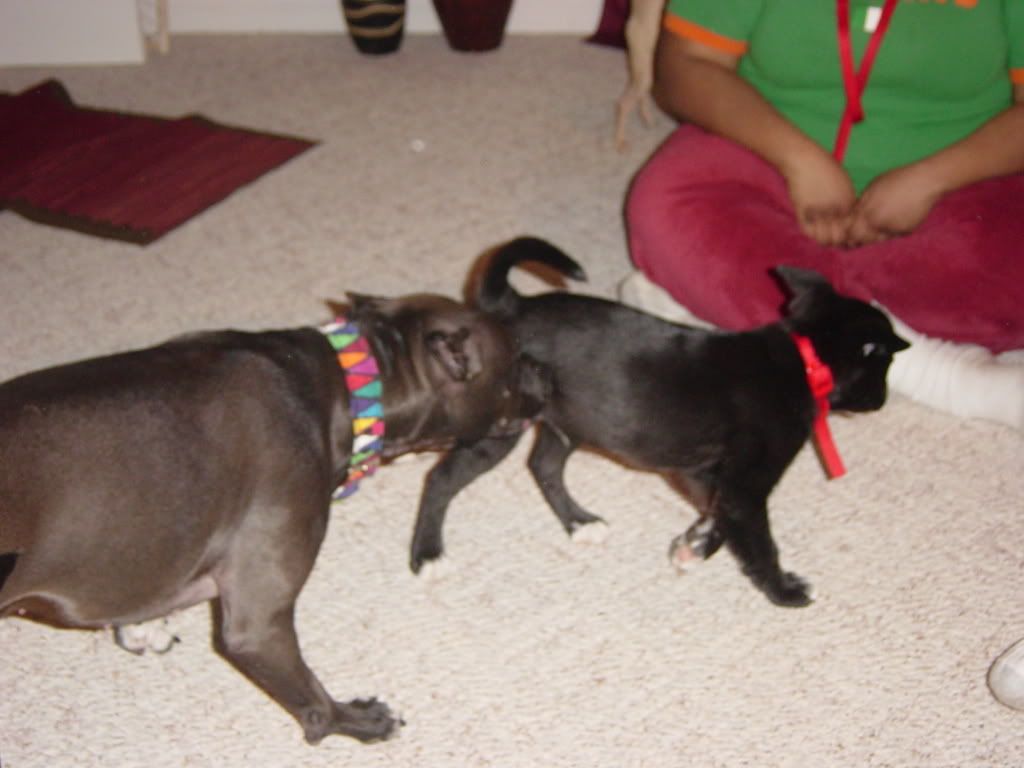 Preparing to pounce!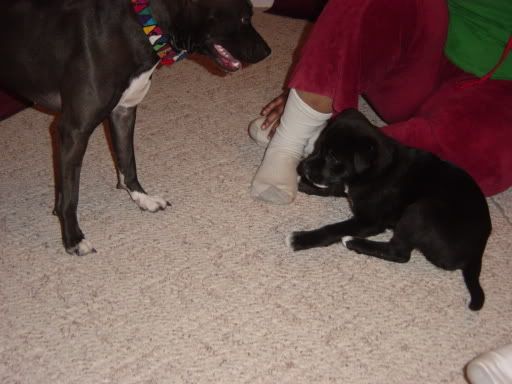 Puppy breath!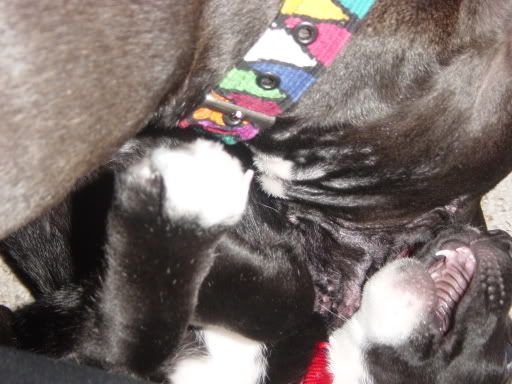 I ain't scared of yall!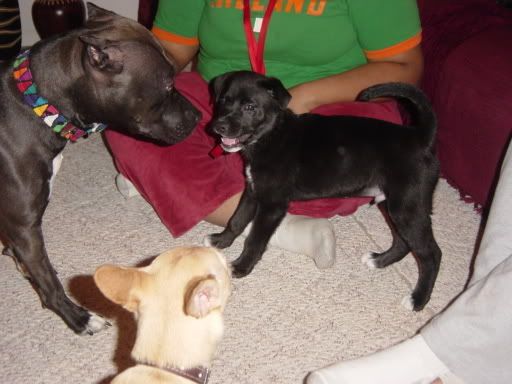 Uh, maybe I am...help!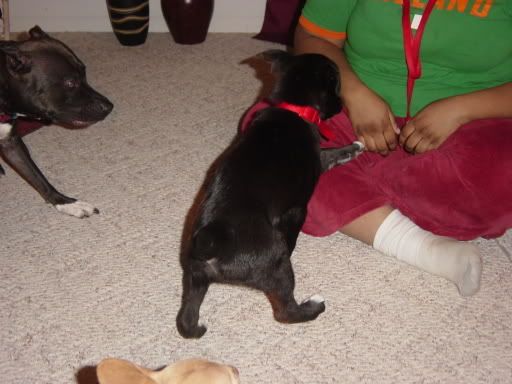 He has a lot of heart!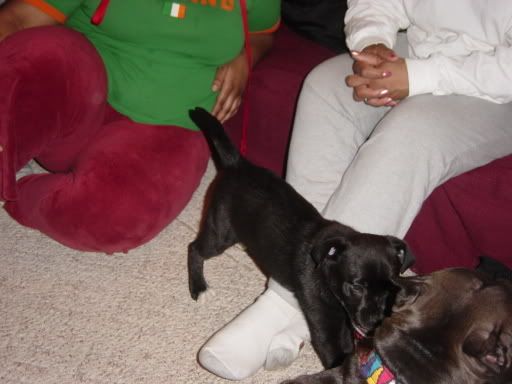 Vicki sticks her booty in the camera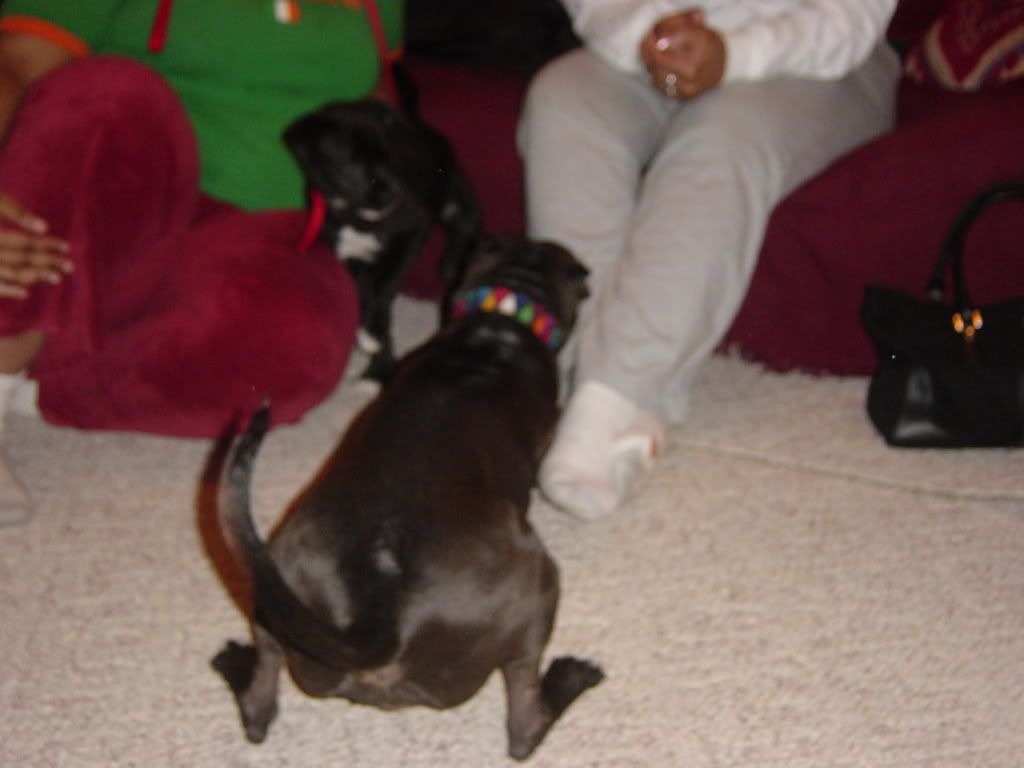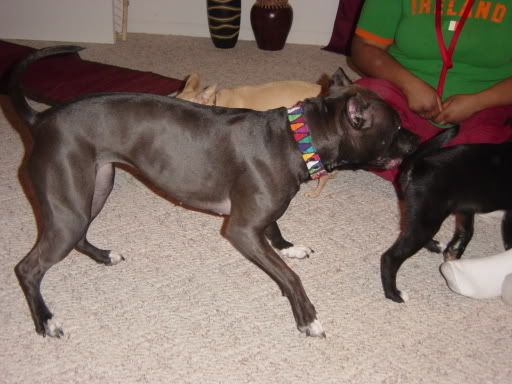 Vicki luring him back out...
They had a great day...they are all snoring now