We went for a nice walk today morning with the dogs,of course they had to slide down a couple of times from this dirt pile...
C'mon Maya lets go!!!!
I told you,I'll go when she throws a rock..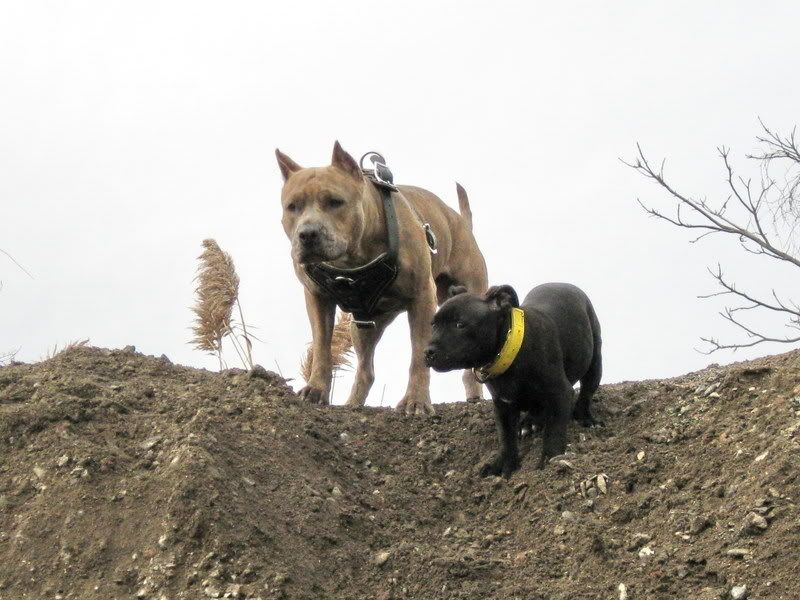 Alright I'm leaving you B....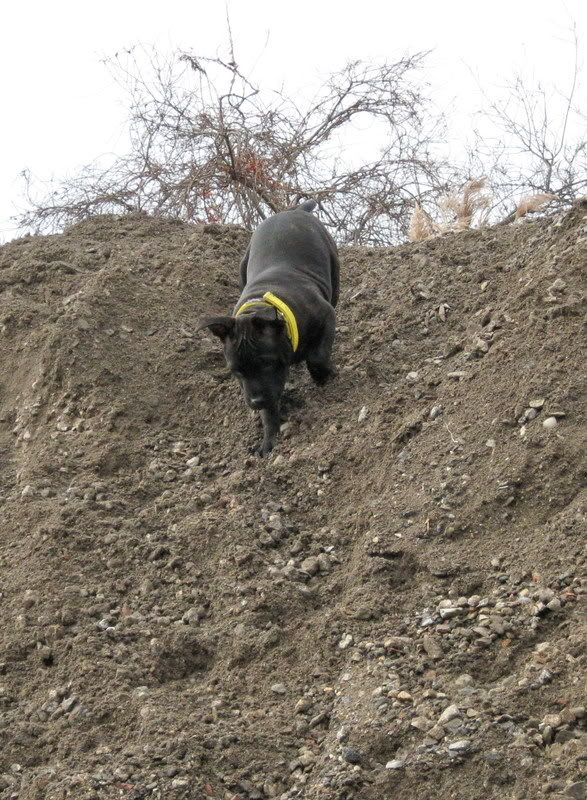 Yohoo!!
Yipeee!
Hmmn it taste sooo good!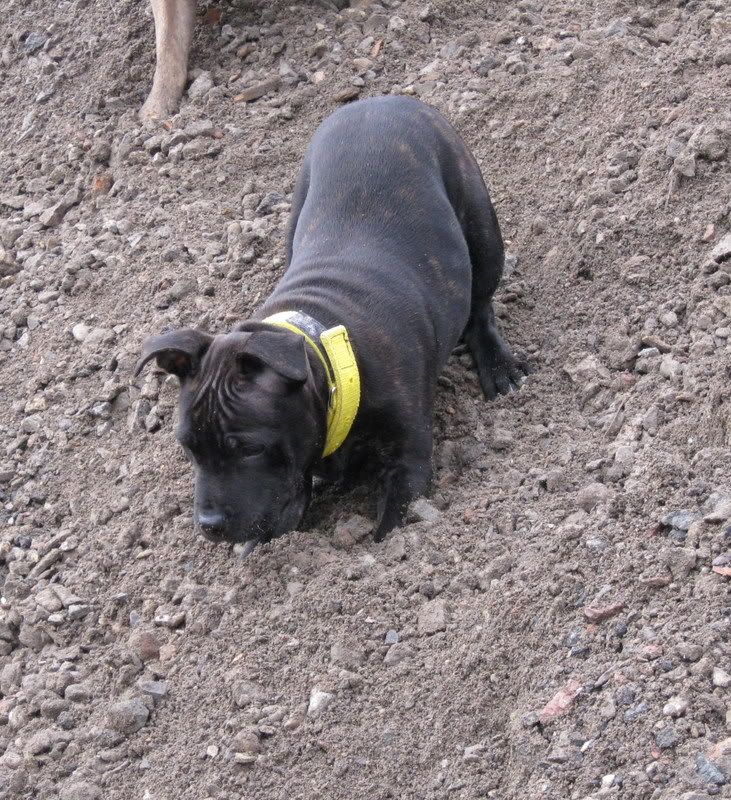 After the exercise a little squirrel watch..
What's that mum??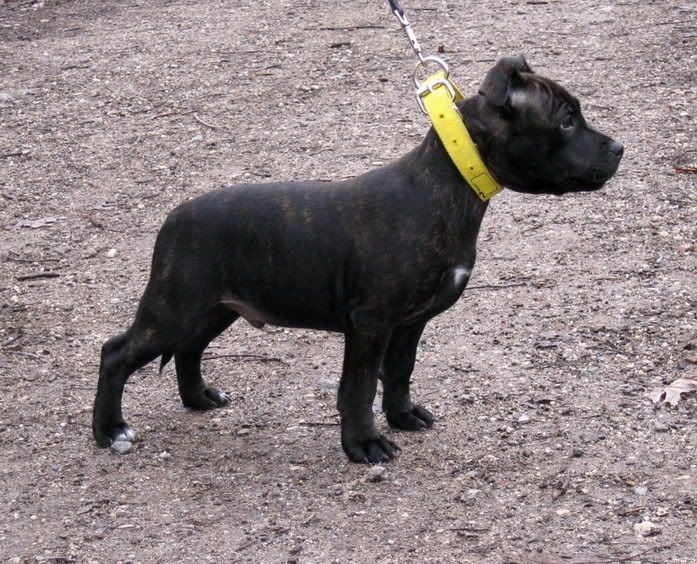 Lemme go get it,I mean to say hi...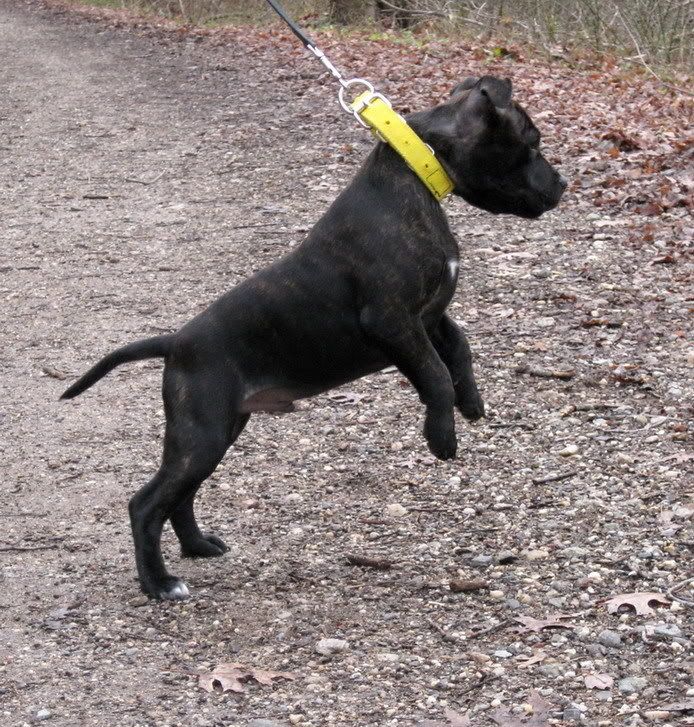 Why can't I always do whatever I want to???Darn leads....always stop me from the fun...