Here we are...
Some people know me as call2arms or pigbull, and here we are now!
A little bit of history...
I nagged my boyfriend for over a year so we could get a dog... So for my birthday, we took a trip to the local shelter...
I saw Jessie, barking like mad, ans my boyfriend tought she was a little too excited. We kept looking around, saw a couple other dogs I liked a lot, and when time came to spend some time with them, I took Jessie out first, to give her a try... And we took her home.
She shares her home with 2 humans, one fat cat, 8 rats (4 are fosters and adoptable now, feel free to inquire!) and Richard the third, one old black moor.
Jessie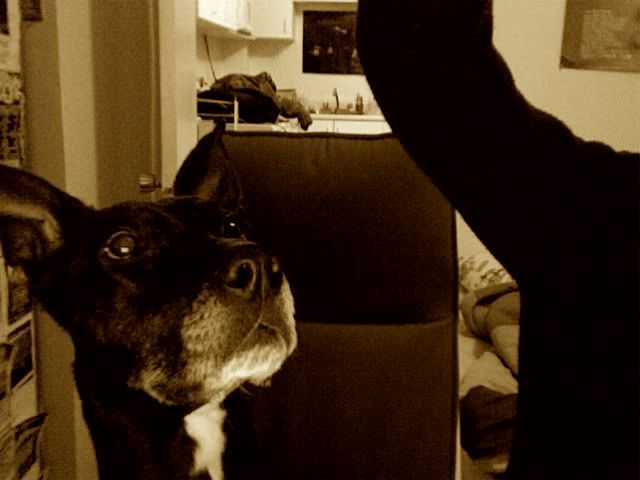 That's all for now!