Some pix I took b4 coming to work today....poor dogs, raining hard outside, can't go out and play.
As you can see, Princess is ready for the baseball season! She's a big Yankee fan, her favourite is Wang!
Here's Pipi, sporting a shirt that makes her look fat!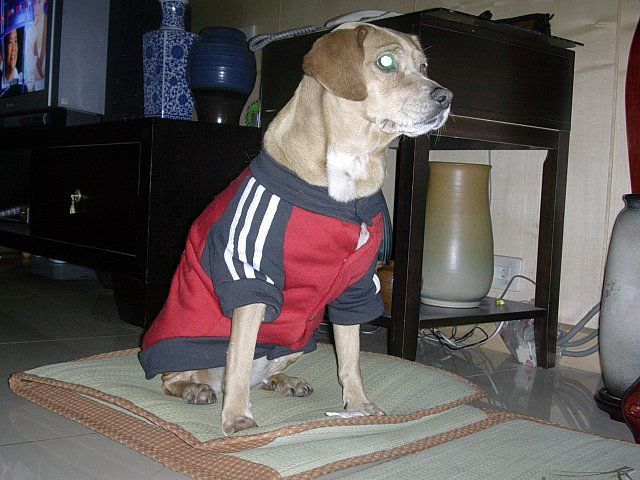 And here's the little guy, I named him Harley, if u haven't read, I found him a block away from my apartment, hoping to find someone to adopt...but I really wanna keep him. I'm pretty sure he's not a stray, I think it's an accidental litter and someone dumped him in my neighborhood, 'cuz ppl would know all the resident strays on this road. He's now quarantined from my dogs 'til he recovers from sarcoptic mange. Do you guys see any Bully in him???
And here's Harley's temperoary dog house on my balcony, it's kinda chilly out, so I kinda made some adjustments to block from the elements.