Excuse for the bad quality of photos, I took these with my camera phone.
Check out this big dog, he weights 80kg, about 180 pounds. The owner say he got it from the high moutains of Russia. Anyone got any idea what the breed is? I really feel bad for the dog though, after walking about a block, he needed rest, I think it's just too warm for him, arctic dogs don't belong in the tropics.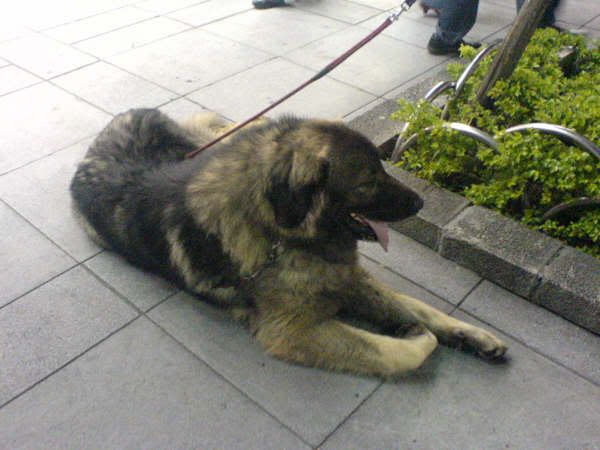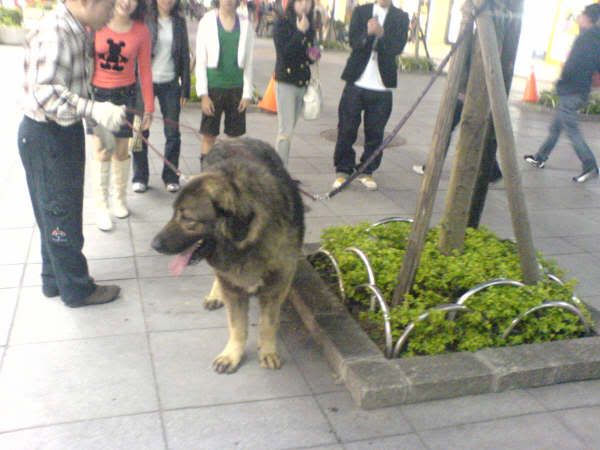 The following are random pix taken down the street, I find them very funny & odd...it's crazy like this everyday here!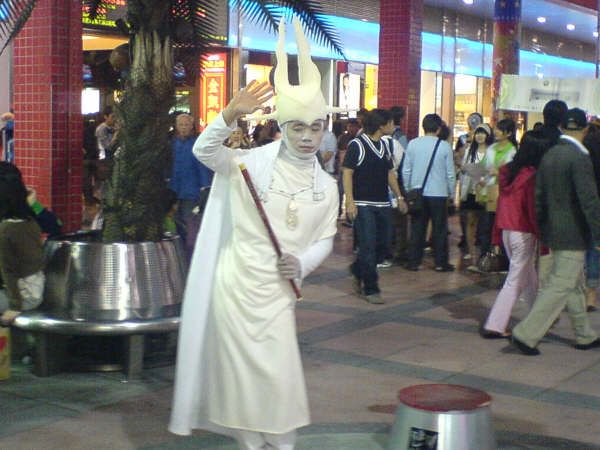 And...this guy is getting worked up for something, I couldn't stay long enough to find out what.....he was hitting himself on the chest and doing push ups, he wasn't asking for money or selling anything, and he had a sign with his ID photocopied.....very odd...