Ah, close enough.
This is Sammy. He's roughly 6 years old. His life has not been easy. First brought into the world by a BYB, he lived truly unloved in a house full of animals that needed help. When his "use" ran out, he was given to the woman who saved him. Unfortunatley, she and her boyfriend broke up, had to sell the house, and he took Sammy. He had no intentions of keeping Sammy that happy pup he was and really neglected him. Sam's old mom got a hold of me through a friend and asked me to go rescue him.
I thought he would be a foster, but after only a week in the house, he's family. Ralph seems to love him, Ghia finally has a playmate her size, and he's cleaned up well. He's finally getting to live the life of a real dog.
Without further interuption...here's Sammy.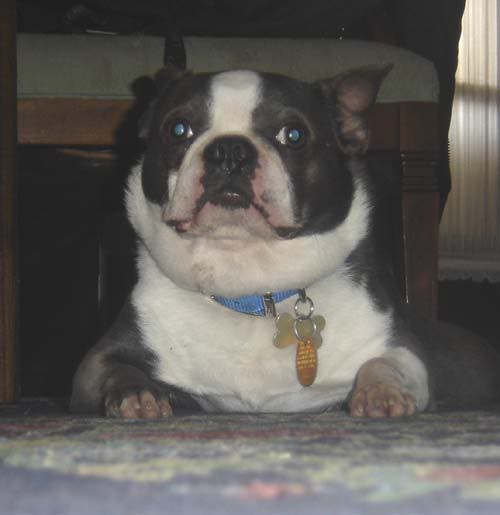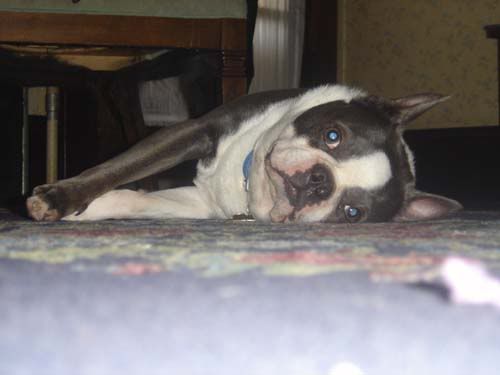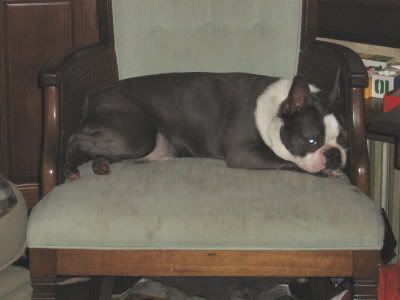 Oh, and no, he's not a mix. Sammy is just an overweight BLUE (yup) Boston Terrier.