I have a few doggie quilts available for purchase if anyone is interested. These aren't the large ones like I sent to Joyce, but are great for normal sized dogs.
King curls up on one every night and seems to have enough space. Each is approximately 30" square. They're $25 plus shipping, the pillow is $8 plus shipping. If you're interested, just PM me and we can exchange details. I might have others available and posted next week (depends on my weekend schedule).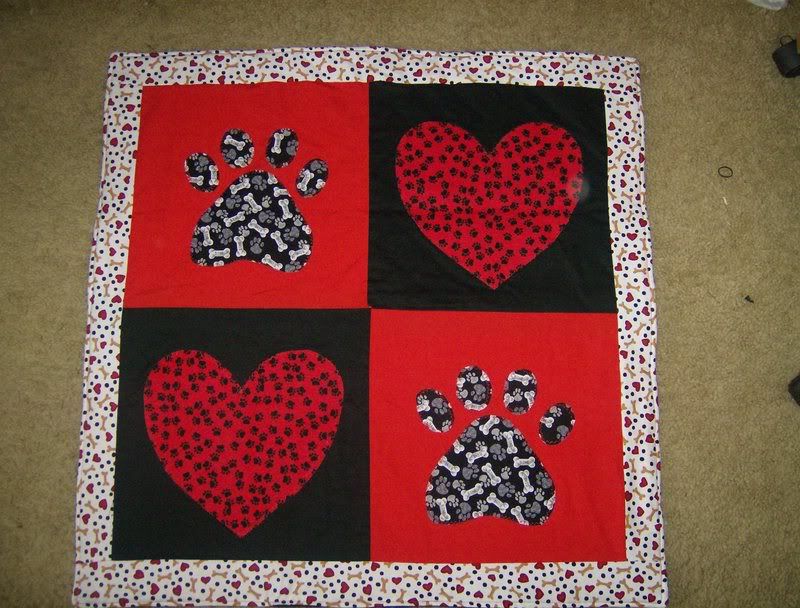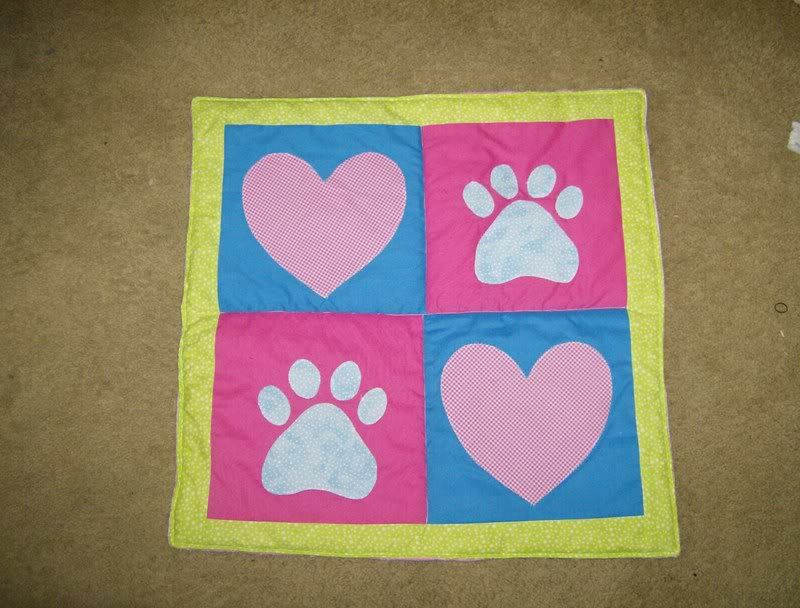 This next one actually is now finished - I just realized it wasn't done with the picture was taken (see stitching lower right hand side).