here is rufus and roxy back in the end of august. i had fostered roxy for about 6 weeks, and she made it into the 2006 Unexpected pit bull calendar.. she is 11 months old now, i get to see her alot as a friend of mine adopted her and lives close by...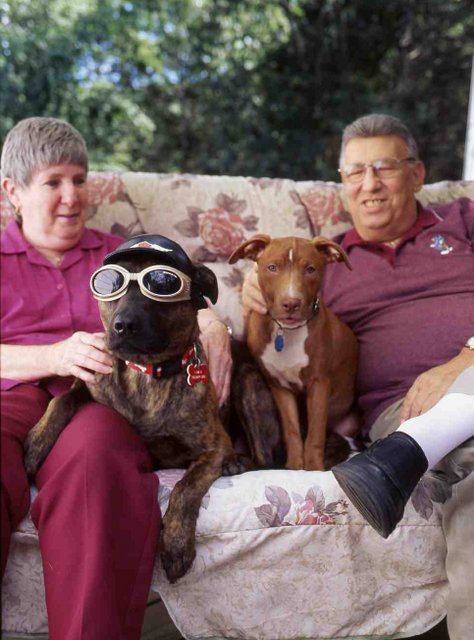 here is roxy on the left, and her brother Otis.
roxy and bubba
roxy and otis at christmas. when my friend mary brought otis over to meet roxy for the first time, we were both shocked at how her color and otis's color was exactly the same... it was love at first sight...