Alright, so, I LOVED Connecticut (mostly). I didn't like the fact that there are no waves on the beaches, cuz it kinda feels like swimming in a salty lake. The house we stayed in was PHENOMENAL! My cousin's friend owns it, so we got a seriously discounted rate ~ that house was recently appraised at 2.7mil. I was like
!! Anyways, yeah. 4 days wasn't enough time.. I wanna go again for a week. Now, on to the pictures!
The beach we stayed on, Point O' Woods private beach.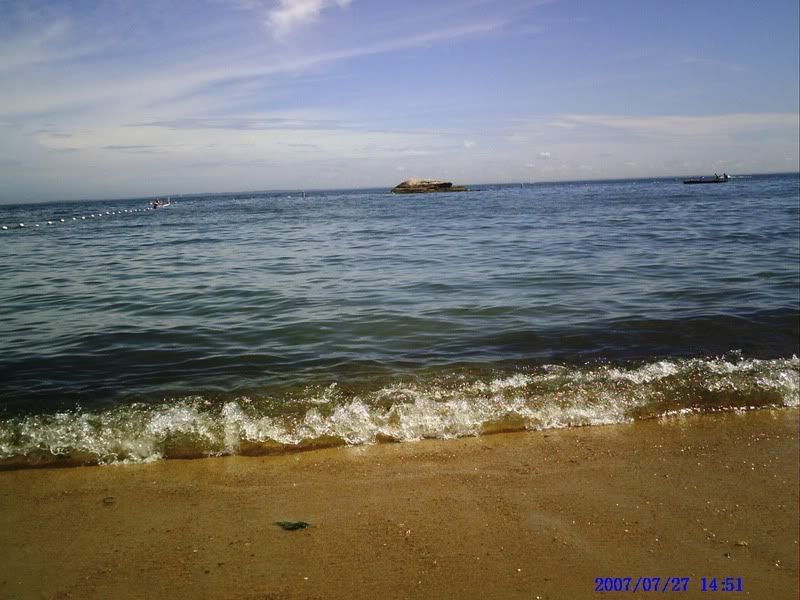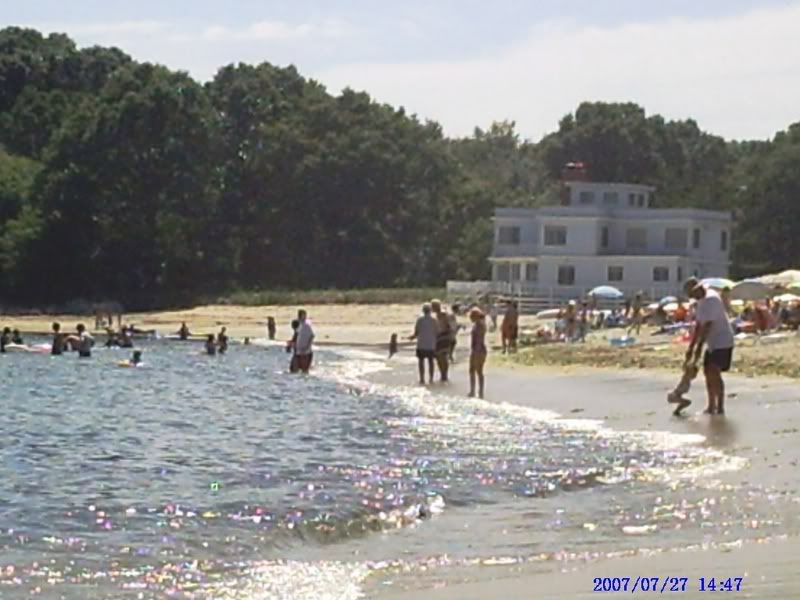 Same beach at sunset.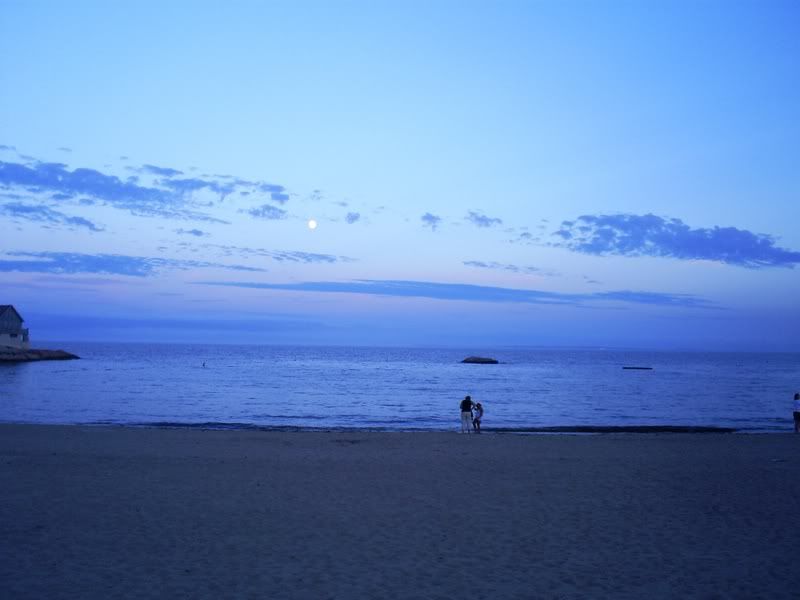 2 of my little sisters, Cheyenne and Kristen.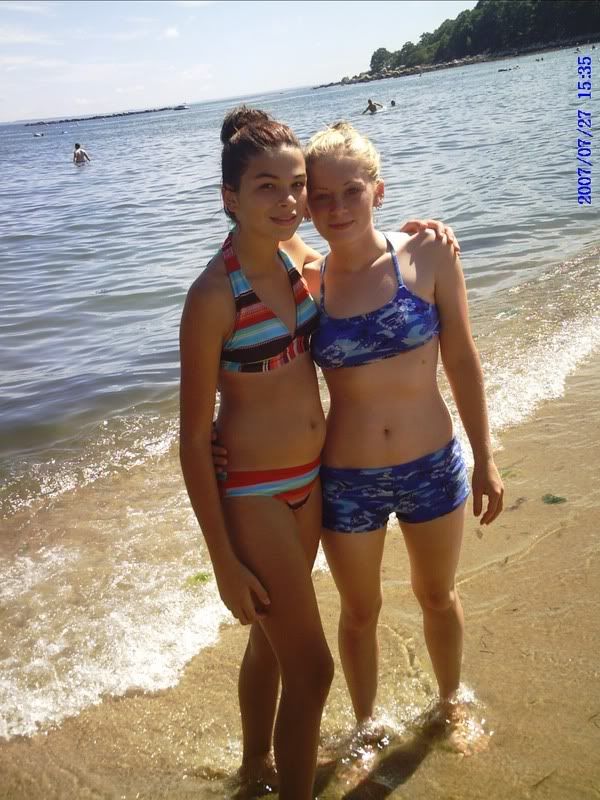 Kristen and I.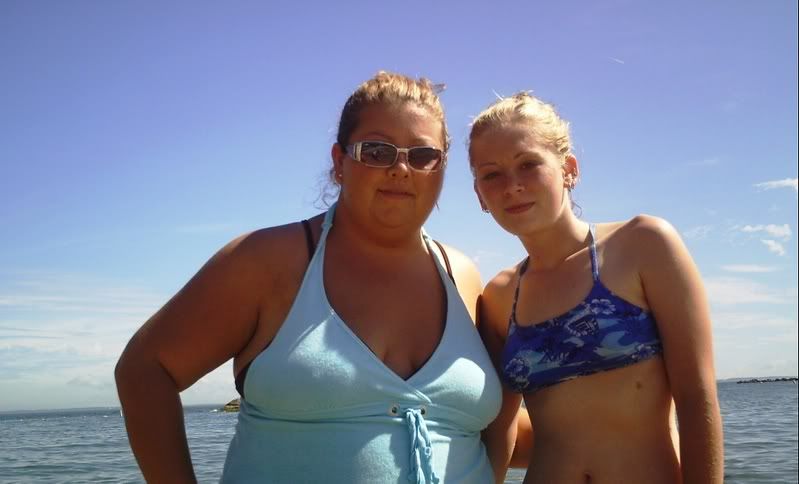 Just me.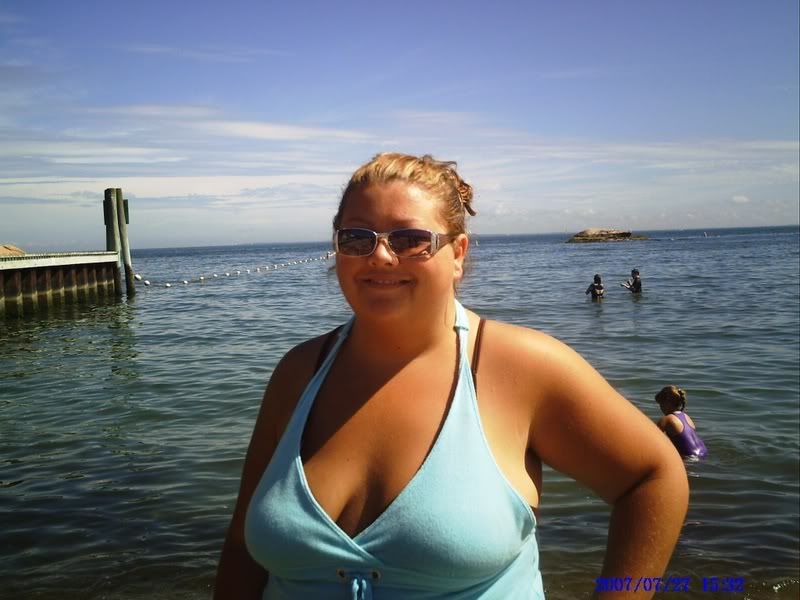 Cory puts new meaning to the term "beach bum"...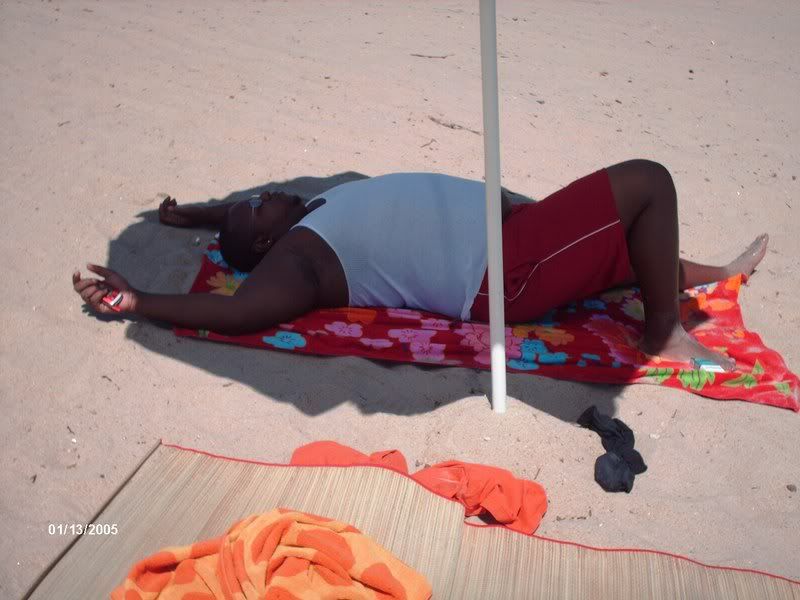 The house and pier we stayed on.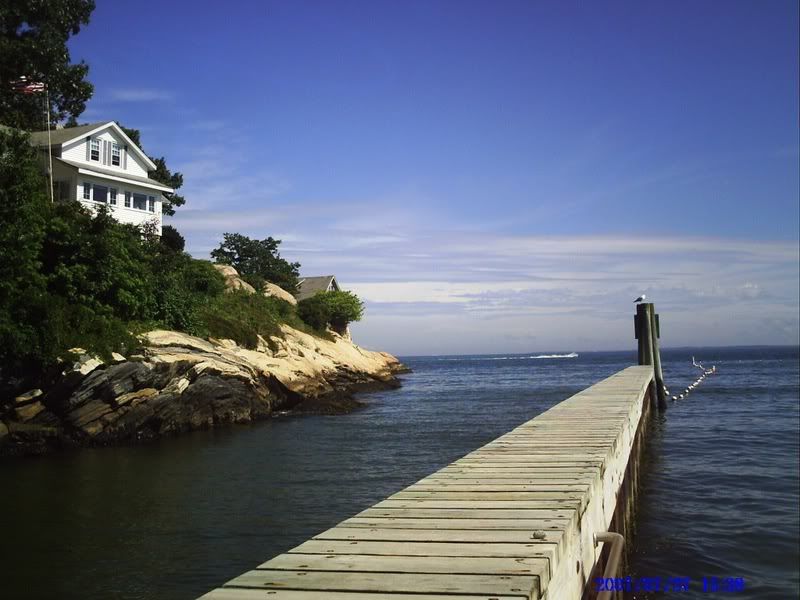 The power boat we rented (story on this to follow)..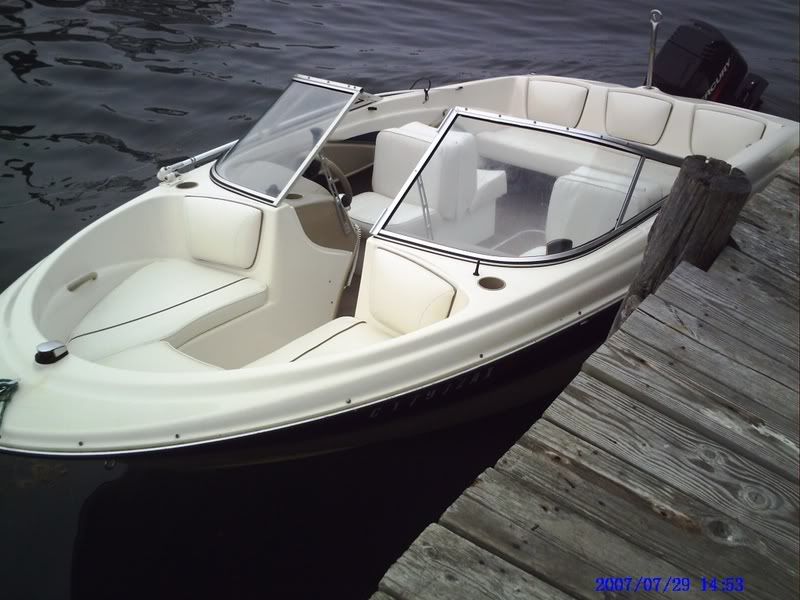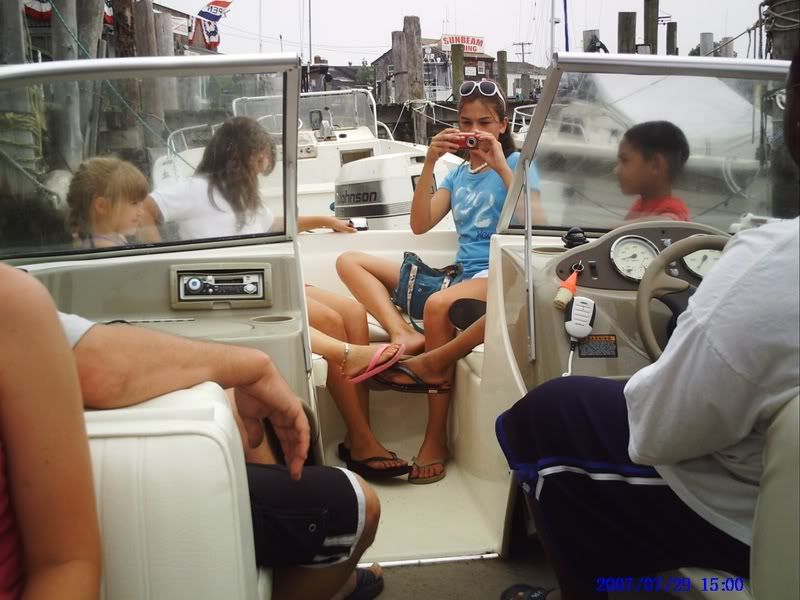 Captain Cory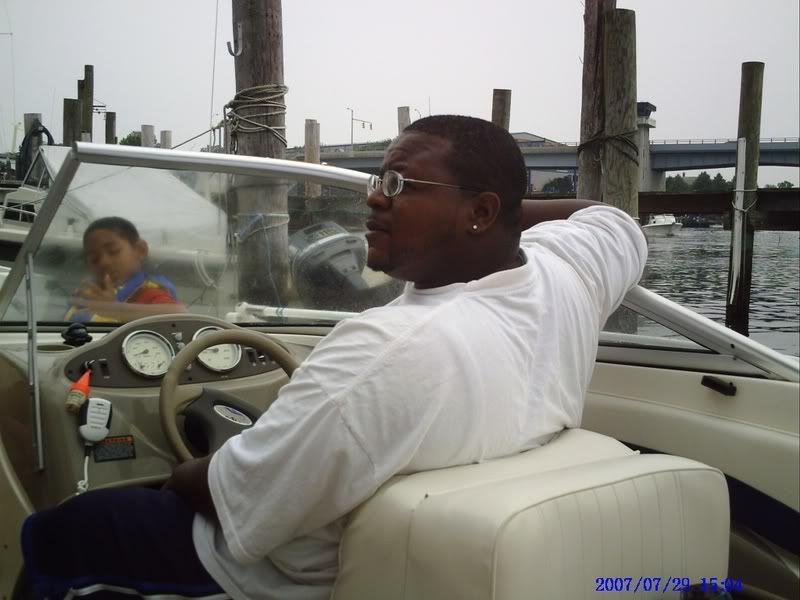 Me looking like I'm watching paint dry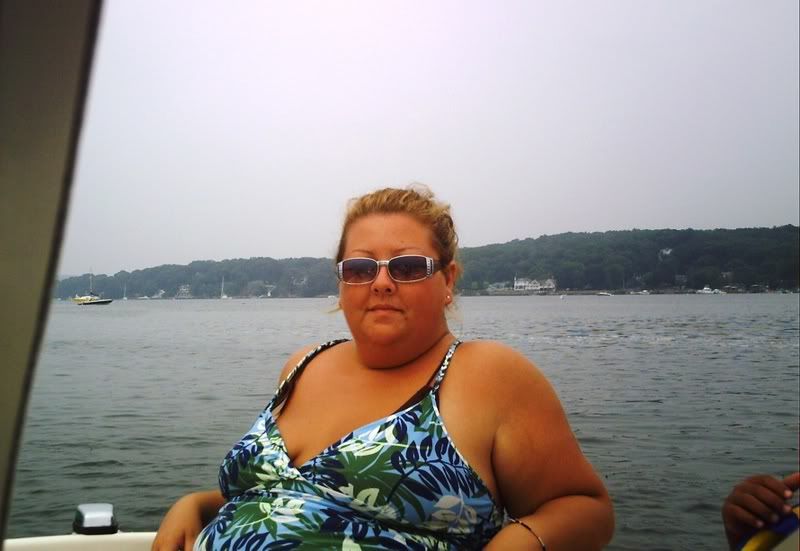 All of us kids..
Cory and I swimming in the Long Island Sound.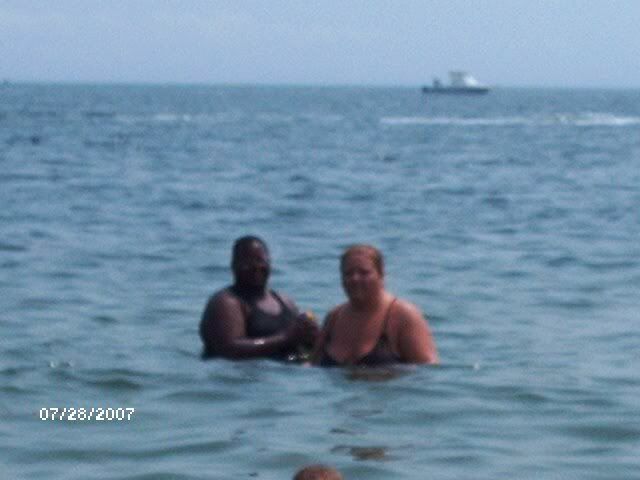 Mohegan Sun ~ "Casino of the Sky" This was in the new hotel part
And the casino floor in the old part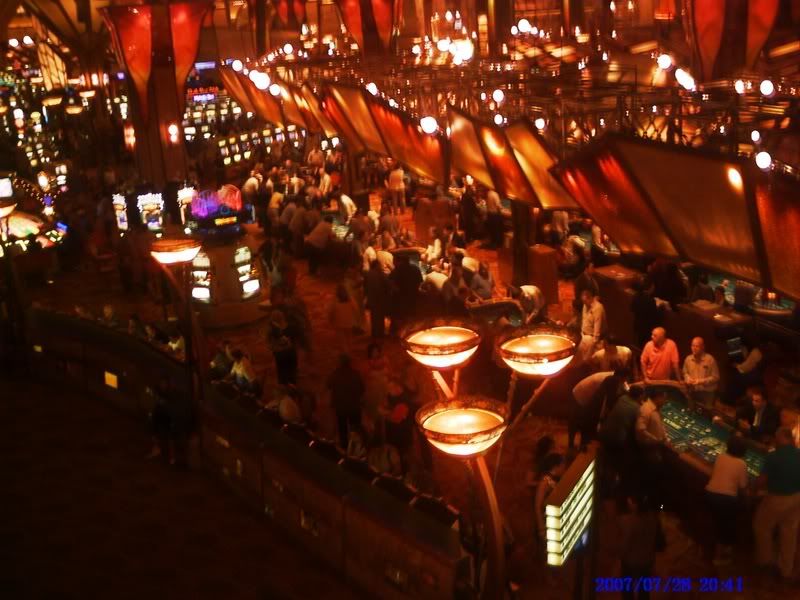 Now, for the story surrounding the boat. We rented the boat for $55/hour, plus the cost of gas, plus they held onto the credit card in case we trashed the boat, in which case -- it's an automatic $500 deductible. If the damage you do only costs $60 to fix, they still hang onto the deductible until the boat is fixed, then they refund you the difference.
SO, none of us have ever driven a power boat before. We told the girls (yes, like 15yr old girls were running this dock) we're nautically challenged, and they said, "Oh don't worry, there's no way you can mess it up" Okay whatever. So we're out in the channel, on our way out to the Niantic river, and the water is so freaking shallow that the propeller is dragging in the sand. Cory pushed the button to make the motor higher up in the water, and we went back to the dock to see what the problem is. She said she didn't know, but I figured it was weight, so my cousin Tab got out, and I moved my big a$$ up front. Then we were fine. We were out for about 2 hours having a BLAST of a time, come back, and we find that now it's 2 15yr old BOYS running the dock. I went to go pay, and the kid went to inspect the boat. He said we trashed the propeller.
I explained to him that we TOLD the girl that the prop was hitting sand, we fixed the situation, and she said everything is fine. This little bastard wouldn't give me my $500 back!!! I looked at the prop, and ALL that's "trashed" is there is a tiny bit of the black paint missing. Here's what it looks like: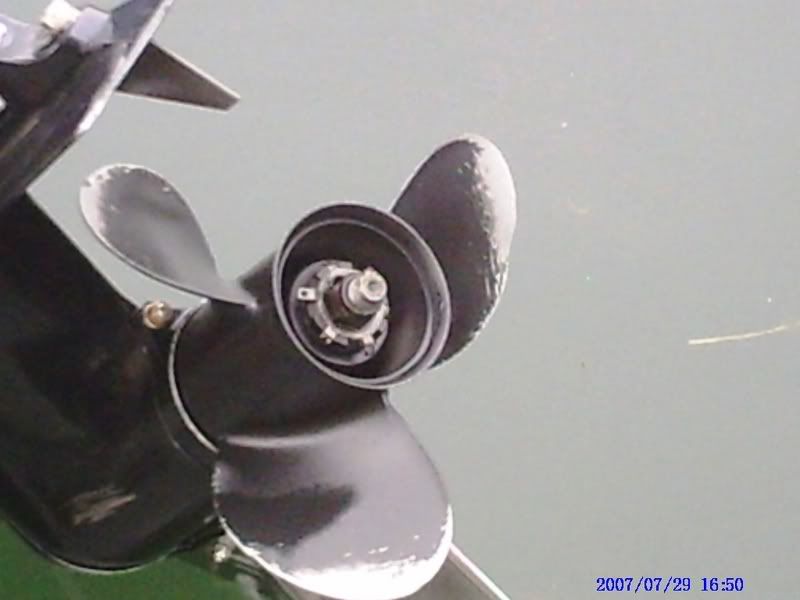 So he tells me that to fix this, they're gonna have to take the entire propeller off and replace the WHOLE THING. I said are you freaking kidding me? I have a black magic marker in my bag - do you want me to draw the paint back on? He started smart mouthing me, saying how I'm a "retarded tourist" and I wouldn't know a trashed propeller from my as$hole.
This kid was right up in my face yelling stuff at me, so I pushed him off the dock.
What can I say, I have a severe anger management problem. So whatever, he gave us an estimate of $275 to fix the prop, and they'd refund the remainder of the deductible then. It's not scratched, not dented, not bent. How can that cost $275? I called a bunch of boat places today, and they all quoted me between $50 and $80. I gathered all my info and research, and called the little bastard kids and asked to speak to the owner. I tell the dumb little girl who I am, and why I want to speak to her MOTHER, she yells "she ain't here". I explain that I have pictures, I called around for a few estimates, and they are trying to scam me. I say I've called my bank and put a hold on my account, so good luck trying to pull out the $500. I hang up. Mom calls me back 10 minutes later and apologizes for the entire situation (she watched it all on surveillance), and quoted me a price of $65 to fix it, and she'll refund my $500 immediately. She didn't say anything about me pushing her son off of the dock......