Think back to many years ago (or maybe not so many) when you went to your high school prom. For me, it was a home made dress, prom at the school, and riding in my boyfriends 12 year old 1970 Impala.
For my daughter and her friends it was store bought gowns (I was lucky I found hers for $30), dinner at Bertucci's, prom in a hotel ballroom, and a stretch Hummer limo. My how times have changed.
With one of her best friends - they've been together since they were 5. My daughter is on the right.
With her Daddy (who hates having his picture taken)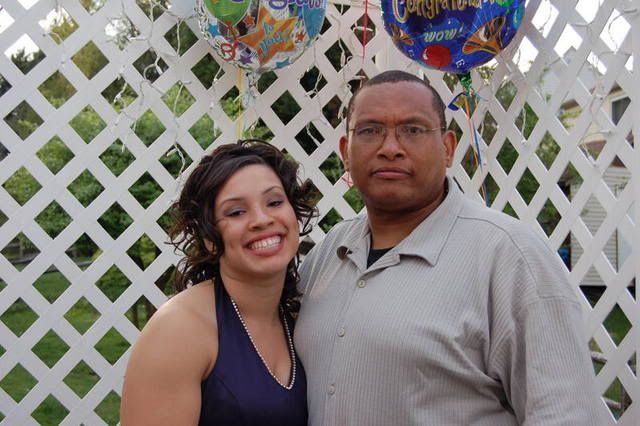 With the gang of friends and the limo. They all went as friends only two of them were "official" dates - and she wasn't one of them.