The lady who's horse I lease just bought another horse, named Puff. He's actually been at the barn for a while, and I had ridden him once before. He's only 3, but really well behaved and calm, and has been really fun to ride. I decided it was probably best to just let him go run around to arena today and get out some pent up energy... which also gave me an opportunity to get some pics.
"Are you going to make me get up?"
At least it's pretty, I guess...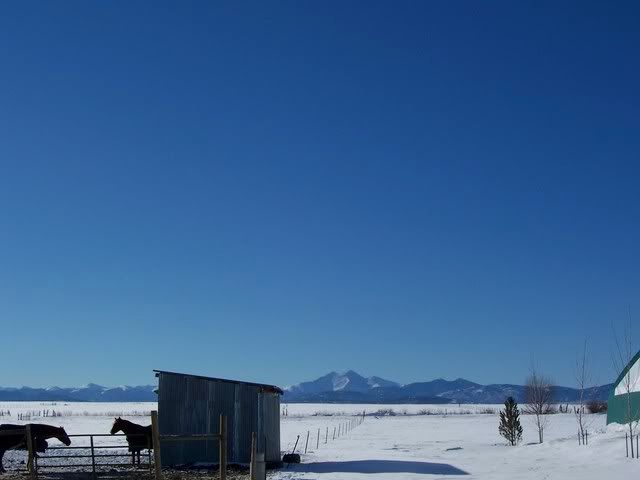 Just trotting around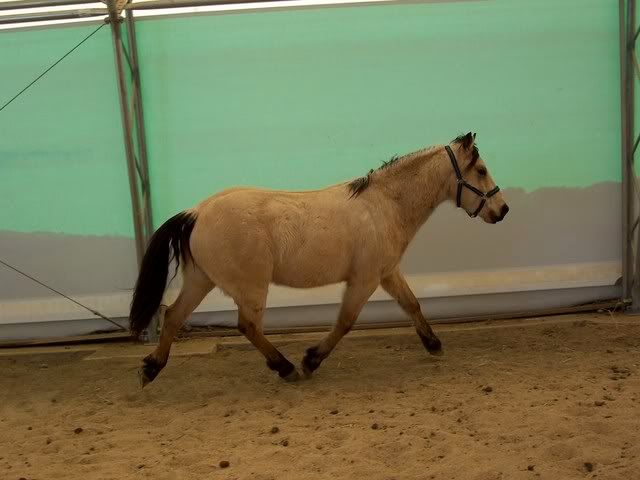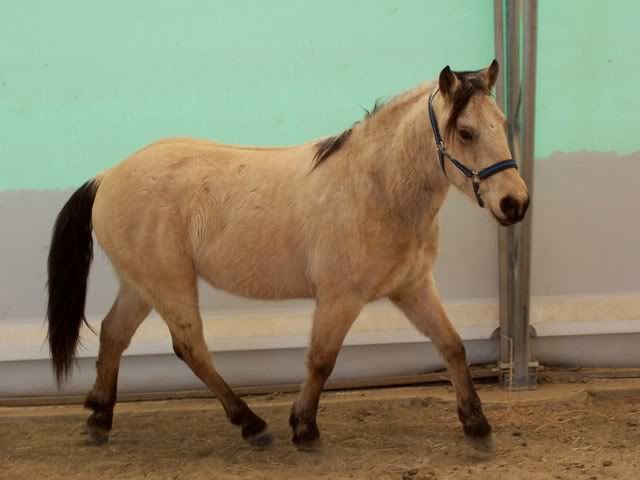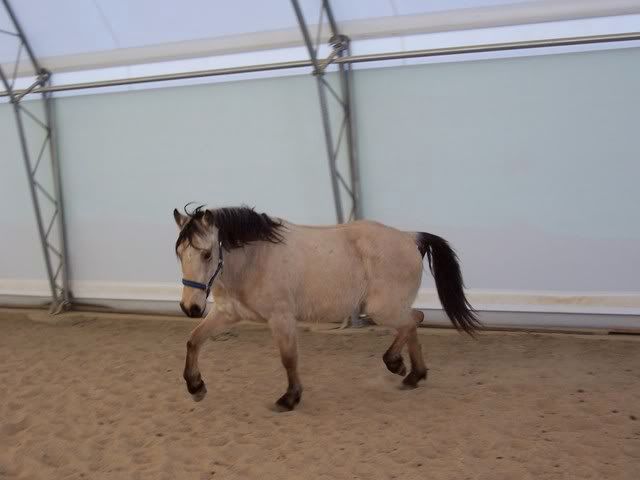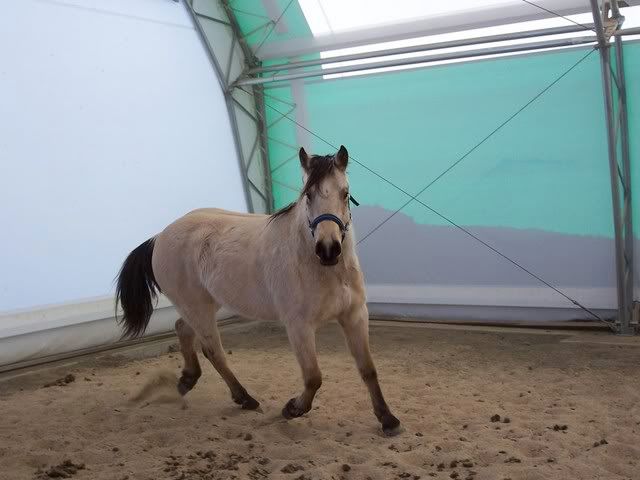 He's a chubby and fuzzy little guy, but I'm sure he will look gorgeous in the summer!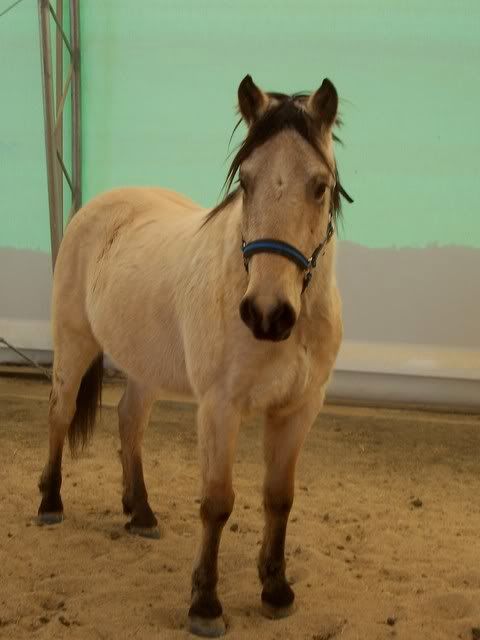 He was excited to run!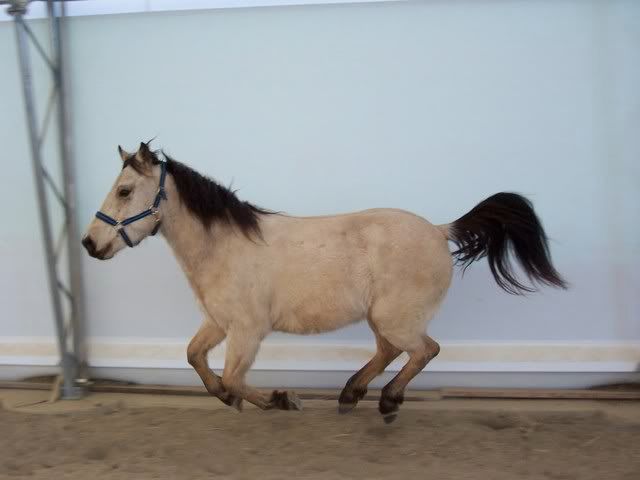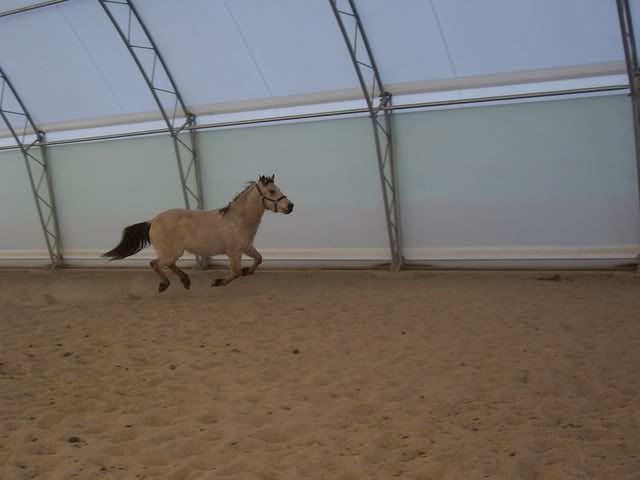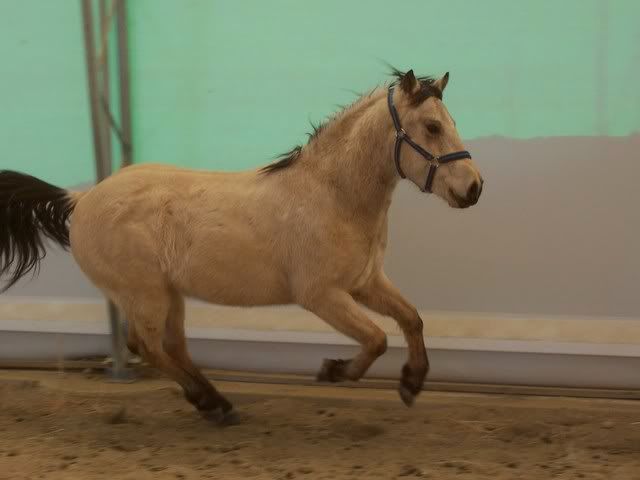 Stop and snort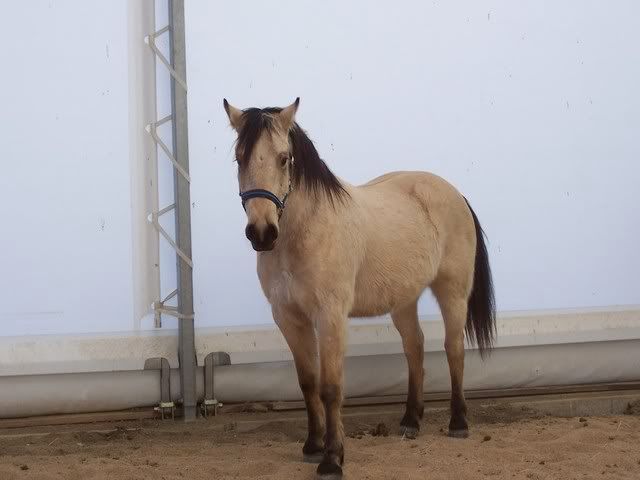 I was trying to get face shots, but he kept following me around.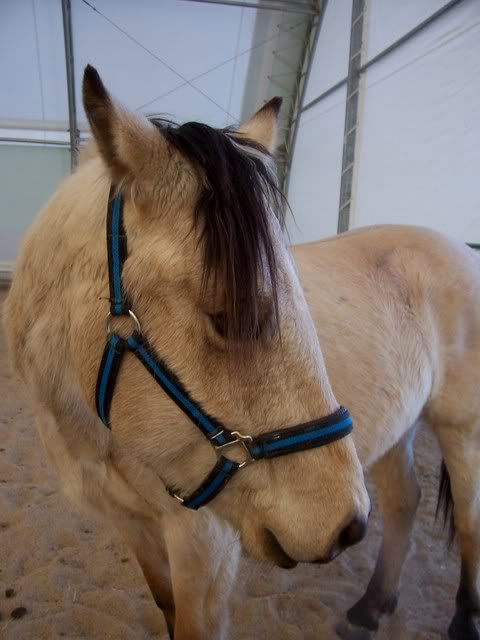 Fuzzy face!