His new rope just came today! Perfect 68 degree weather to wrestle off some energy.
Truman and Harleybird playing tug-of-war.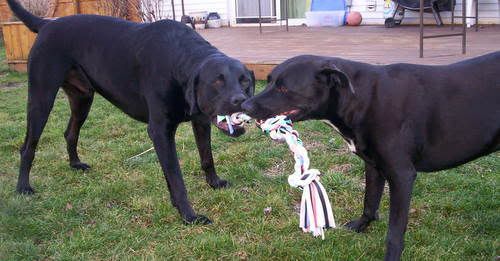 The Flying Jackass. Darlene is in the smaller pen in the background, because her leg is still healing. Little Princess.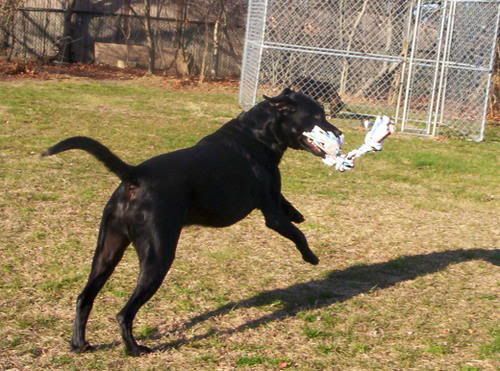 Truman always fights dirty with a headlock. Harleybird is 70 lbs and rather tall, himself.