EDIT:
His name has been changed to Mike and he will be known as such from here on out. Mike Hunt.
Oh yeah . . . and he's staying with me forevah!
So here are pics of my foster, Charlie. He's a 1 or 1.5 year old pit bull/Akita mix. He's damn handsome.
His default position is "sit pretty" so I'm trying to clean it up. Here he is trying so hard to just do a regular sit, but you can see that little paw just wants to go up . . .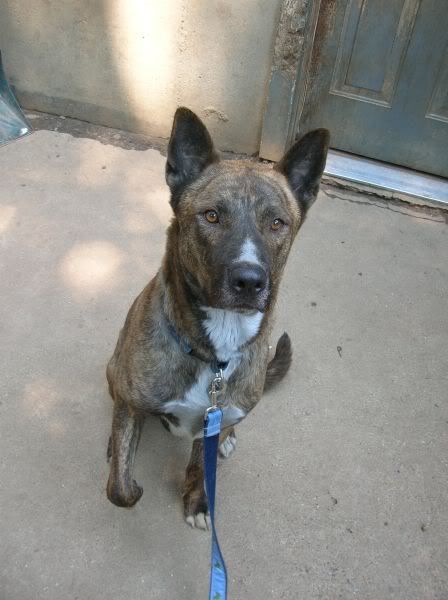 And he gives in. I love this picture. "Hey lady. I do believe the treats are over there."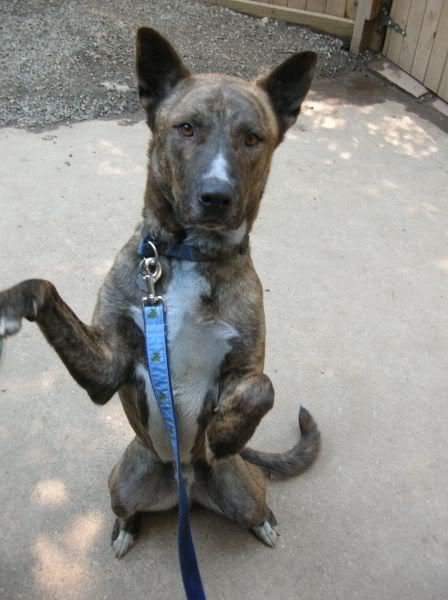 "I know we came in this gate. I wonder if we can go back out through it . . ."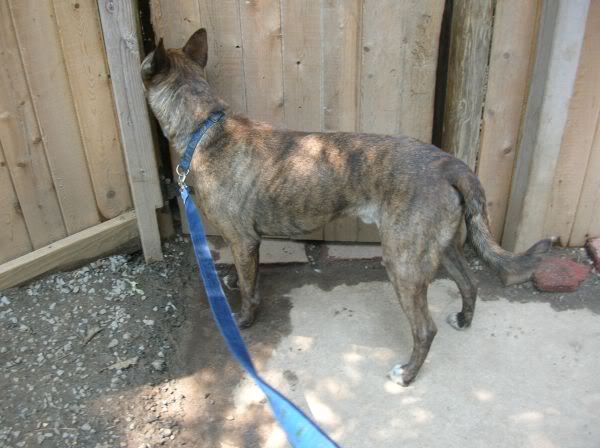 "Eh, there are no treats out there anyway."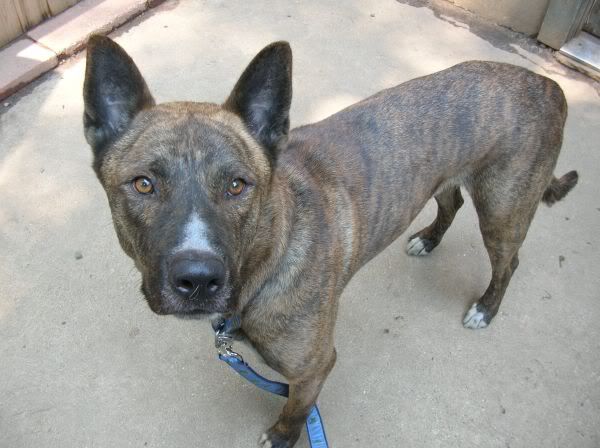 Just look at that face! I love his eyes . . .