Two years ago this thing walked into the clinic: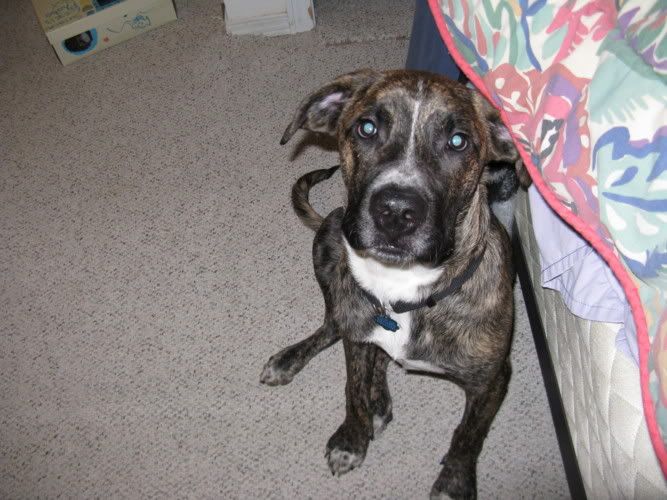 When I walked up front to get him I thought he was adorable. There was just something about his goofy little face. He was in to evaluate his leg for amputation. He had a busted elbow. We broke for lunch and I introduced him to LiLo. He was using his leg and they got along really well. We re-x-rayed the limb and my boss told the rescue he was with he did not need amputation. Unfortunately a few months prior we took a leg off of a dog basically to make the dog more adoptable. She had a deformed leg, which she used but the fosters claimed she was painful. [Which was not true.] Then the leader of this rescue told my boss that 3-legged dogs are more adoptable. It sucks, we still work with them. I wanted to save this guy from an unneeded surgery ultimately.
However, he really could not have come in at a better time. I lost my cat Pause a few weeks earlier. He died while under anesthesia, very unexpectedly. I needed Seth. Not that Sofie and LiLo weren't adequate, but there was just something about him. After his exam I cleaned his ears and trimmed his nails[my "tests" for him]. He was soooo good for everything. I ended up fostering him for a week and then signed papers for his adoption.
Seth has been amazing. He's not always super bright. My coworkers call him Lenny, after the character John Malkovich plays in Of Mice and Men. I would compare his personality to that of Forrest Gump. He has never met a stranger, both child or adult. He loves everyone and everything. I really never thought he would "amount" to anything really exciting but he's showing a lot of promise in Obedience. We've just started taking classes, everyone who meets him loves him. When we were doing Schutzhund both of the trainers really liked him. I actually set out when I got him to get his CGC and TDI, I never thought it would be possible but he did it! I'm really excited to try for his CD title, we have a lot of fun working together - there's seriously a never dull moment with this dog. If I die before he does I have a waiting list for who will get him... he's just a very different dog.
I'm just really glad he came into my life. I don't think a day goes by that he doesn't make me laugh.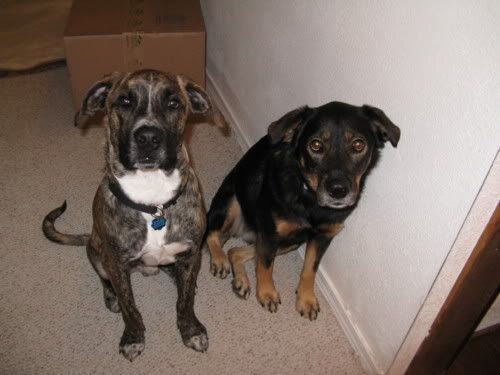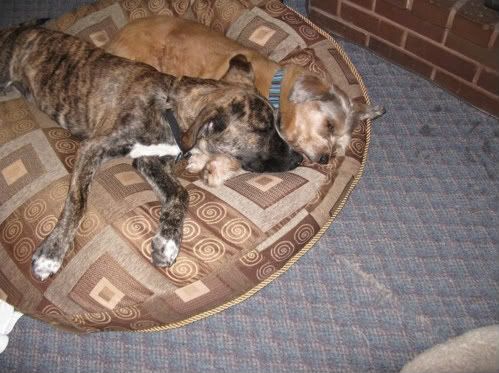 [Sofie was sooooo tolerant of him.]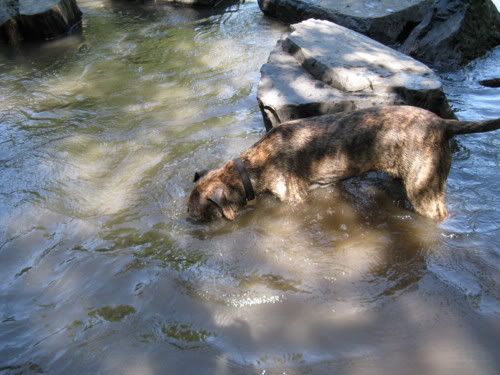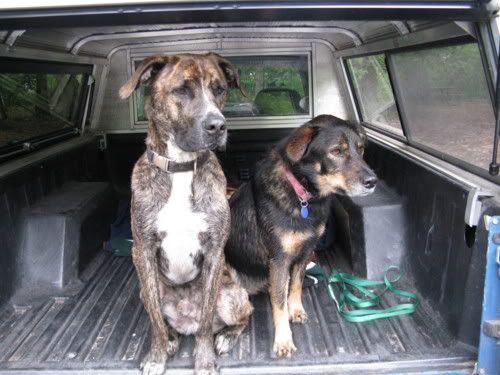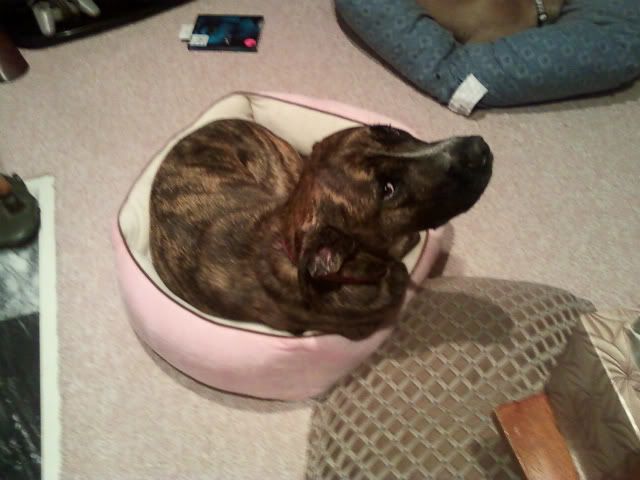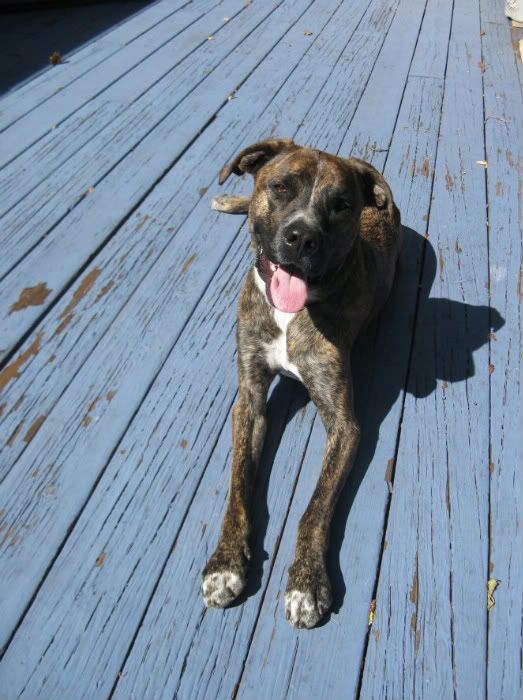 And a video from the other day:
http://www.youtube.com/watch?v=ErFSbVipOR4