Hey all, it's been awhile since I have posted pictures of Toby. Admittedly the only reason I have these were for an art assignment, haha, but I figured I should share!
Blurry scene scouting shot, but I thought he was cute in it anyway.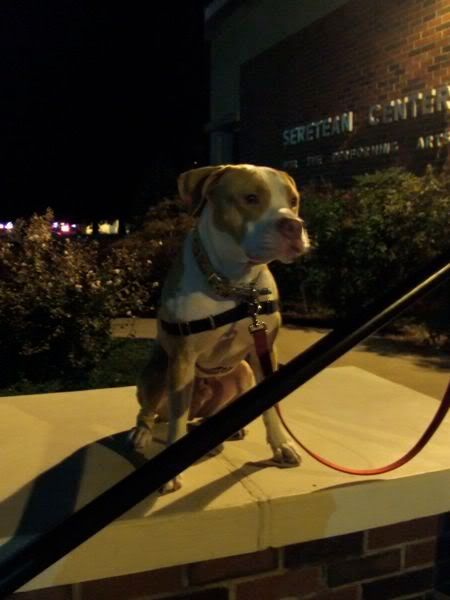 Puffy cheeks!
He is trying to pull of looking normal, but let me tell you, this dog HATES flying insects. He gets super paranoid and twitchy. He was really on high alert right here as an insect had just flown over and possibly, maybe, probably not grazed his back and he was more than ready to go back inside. It's safe inside where he is the bug slayer and king of his domain!
"THERE IT GOES"
Oh, and I might add, that is his fabulous collarmania collar! I LOVE it.
"I kiss you. We go inside now?"
A very blurry shot pre editing that I will be fixing up and turning in. This was really nothing but a practice shot, but I liked it. I just wish Toby's head was turned so you could actually see his profile.