I took advantage of the last Collar Mania sale and picked up some new collars for the Crew:
Indiana Jones, not wanting to be outside because it's too damn HOT.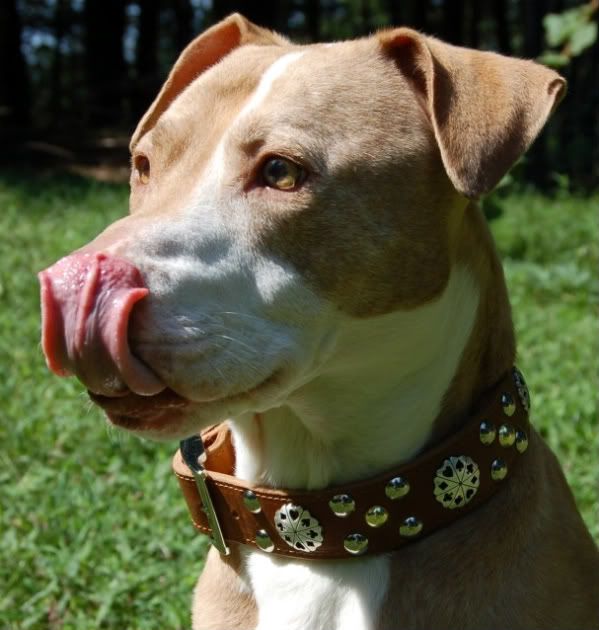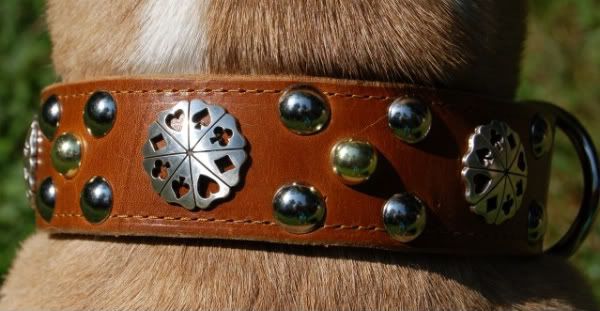 Short Round (look how GRAY she's getting!
)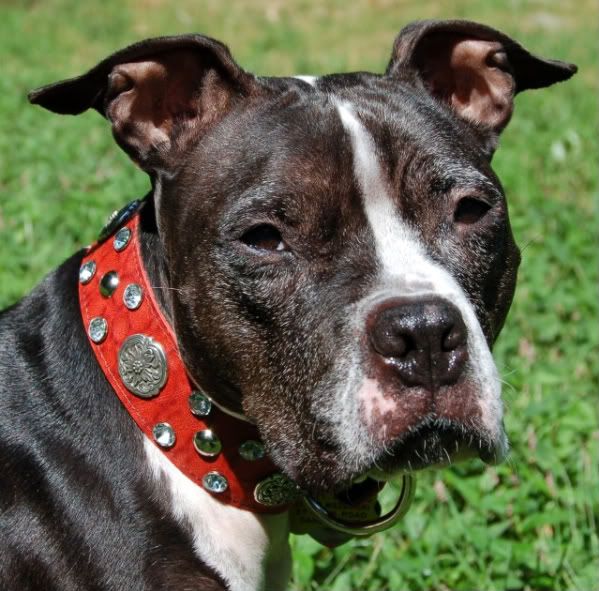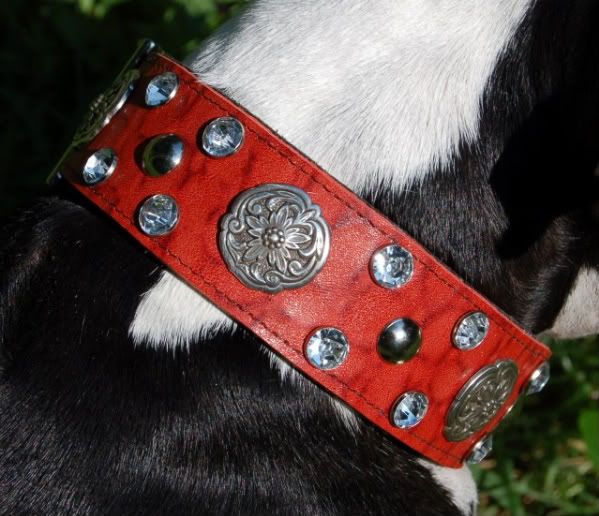 Semper Fi Mac (typical stink eye, LOL) I adore this collar -- it suits him SO well!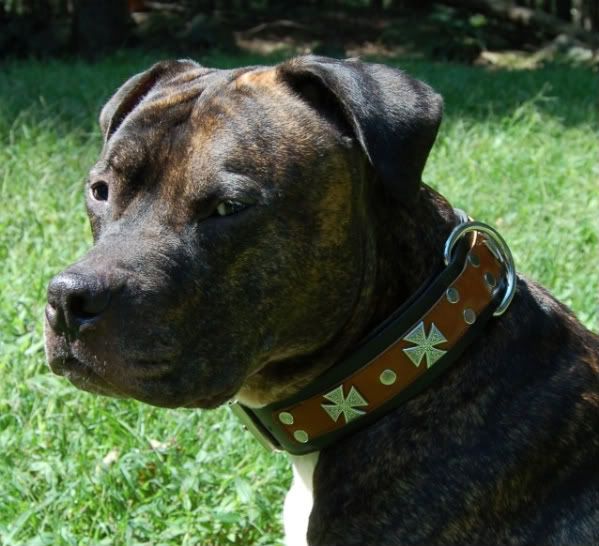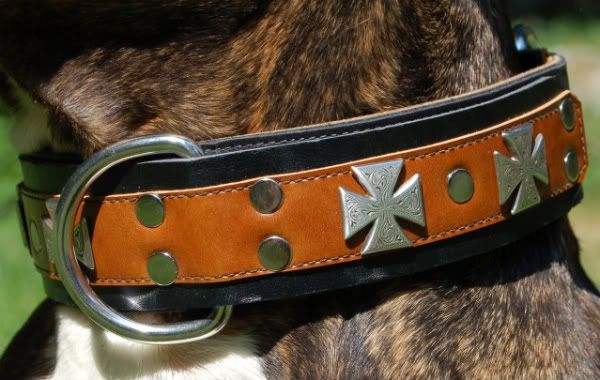 And the Tucker-Man looking piteous because I wouldn't throw his tennis ball. Looking at the photo on the CM website, I thought this collar was more of a brownish-burgundy metallic, but it's a dark bright pink in the sun. He's studly enough to carry it off, though, and I love it on him! His new nickname is Elvis.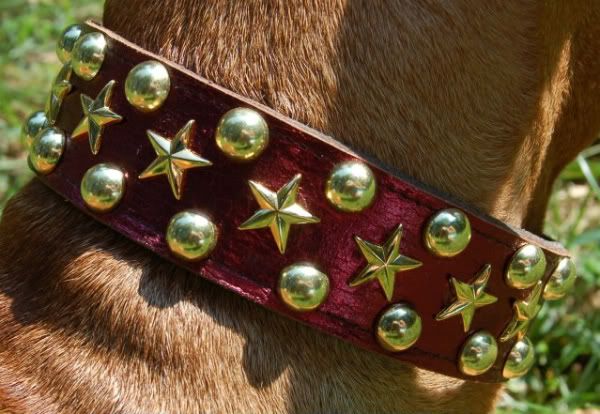 I LOVE these collars and I'm very impressed with their quality and workmanship -- Dr. Blabs was mightily impressed, too! Looking forward to seeing how these hold up to my Crew's abuse, especially by Mac.....