Well, after looking and searching I have finally found me a new pup (7 wks old). We got her last Sunday and I can tell you she has already rearranged our lives! But mostly, she has stolen our hearts!!! I can tell you, after having Gambit for 14 years this is quite a change and I can already see I will be needing a lot of advice and input. But for right now...............
Introducing Abby a.k.a. Abigail
This was during the ride home!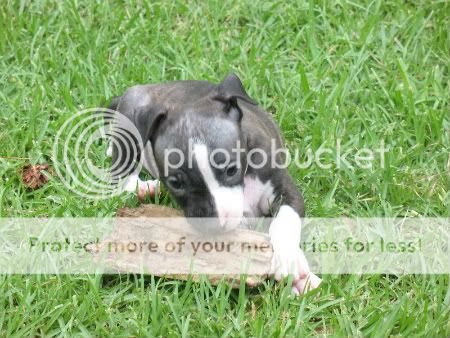 And here's mom and dad (dad on left & mom on right):