Jenny loves this painting!
I traded a collar to Libby for this painting as a gift to Jenny, (my wife) for a birthday present. This is a painting of Lily, our first bulldog Jenny showed to a championship, and probably her favorite-est dog ever! She absolutely loves this and plans to use the hooks for show ribbons!!!
Thanks again Libby!
This...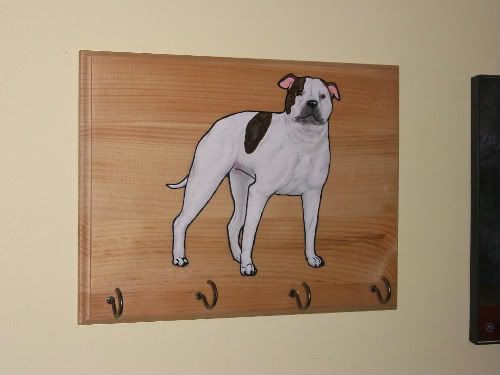 Was taken from this...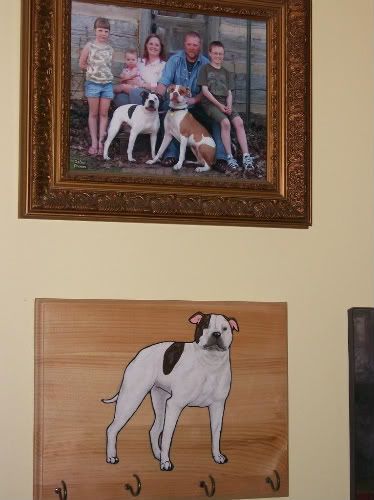 And hanging in a place of prominence in our living room!
Happy Birthday Jenny!!!
brad.