Here are the other two Ambassador wolves, Lukas and Kaila:
Kaila is 15 years old!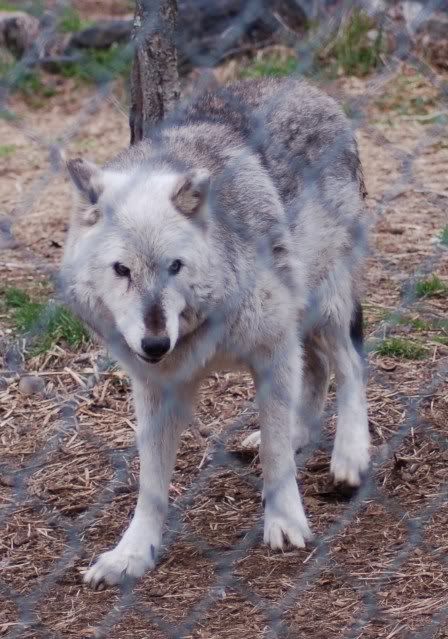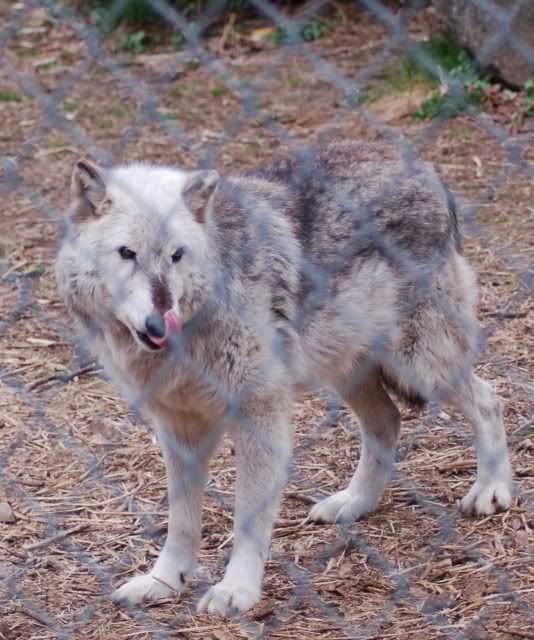 Lukas is
very
shy and had to be lured closer.....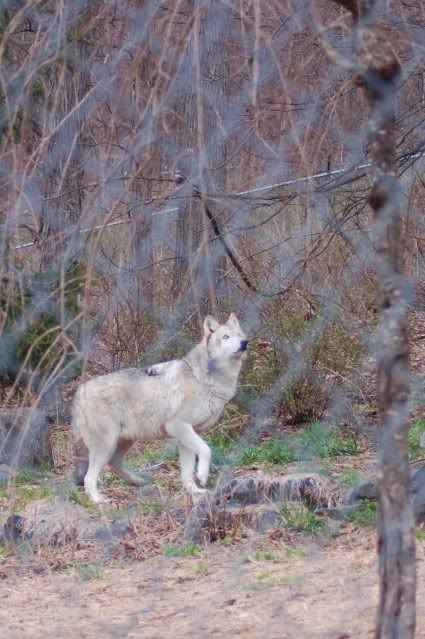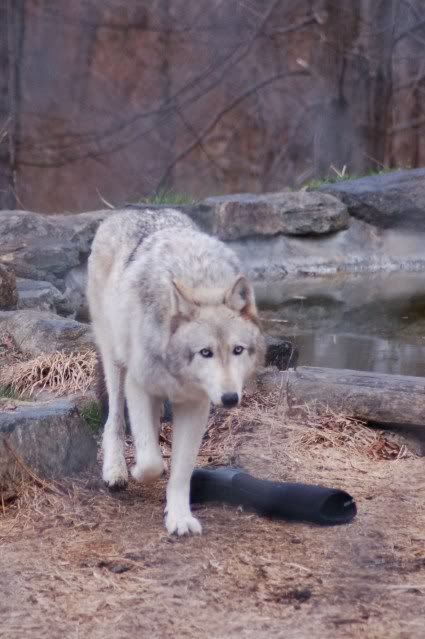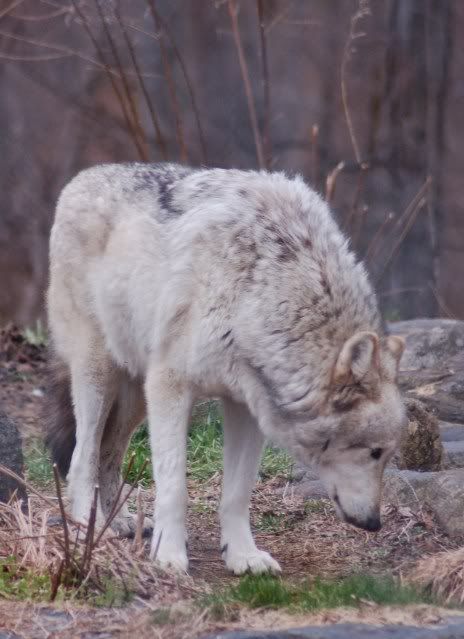 A cantaloupe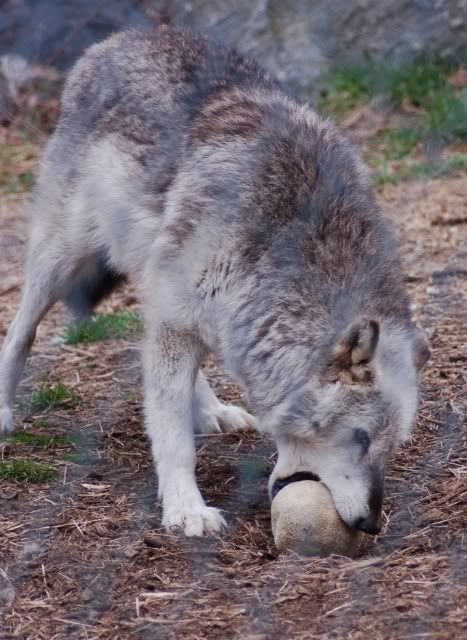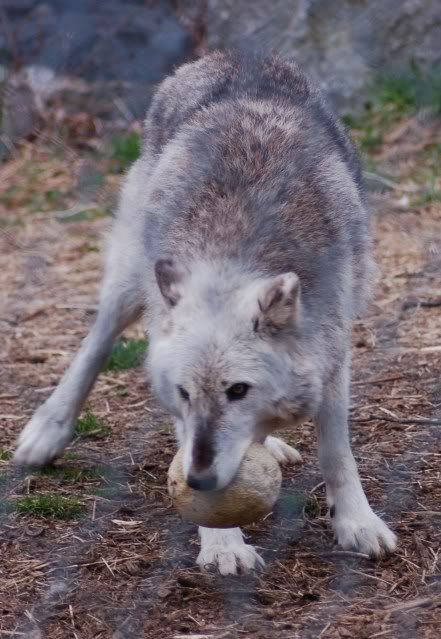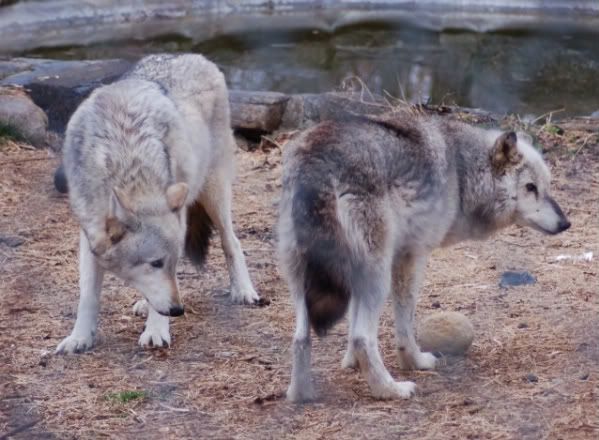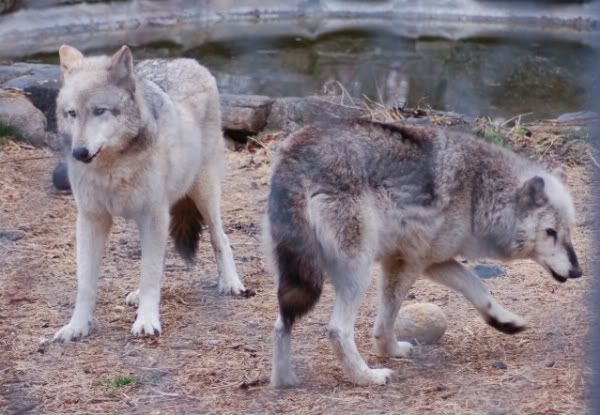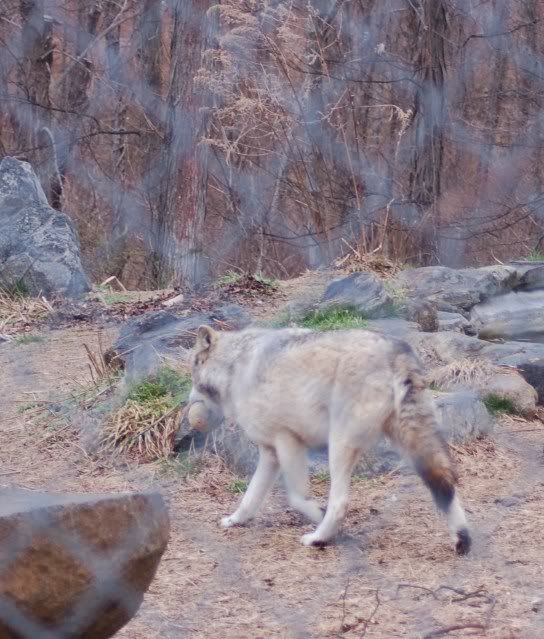 Unfortunately, the alpha wolf Apache passed away from cancer about three weeks ago.
http://nywolf.org/typo3/wolves/ambassad ... e-rip.html
Video tribute here:
http://nywolf.blogspot.com/2010/03/trib ... pache.html
March 10, 2010 - Apache, the twelve-year-old alpha wolf of the Center's "ambassador" pack, died after a short battle with cancer. Born in captivity, Apache spent his entire life at the WCC, giving visitors the rare opportunity to learn about wolf behavior by watching him interact with his pack mates. His distinctive howl thrilled tens of thousands of people who were always happy to howl along with him and laugh at Apache's habit of continuing to howl when WCC staff tried to speak. With one perpetually floppy ear thanks to some less-than-tender discipline from Eno, the German Shepherd that helped raise him as a pup, Apache sported a jaunty look that perfectly complemented his disposition. He was a benevolent pack leader with a personality that charmed staff, volunteer, and visitor alike.

Throughout the WCC's growth from its modest beginnings as home to three wolves to its present role as a leader in wolf conservation and environmental education (and home to 29 critically endangered Mexican gray wolves and red wolves), Apache was always the soul of the Center.

Like the king he was, he could usually be found perched on his favorite rock den, which afforded him a view of his pack's spacious enclosure as well as the visitor path. While his throne may now be empty, his howl will forever resonate in the lives of those privileged to have heard it. Apache truly left his mark on the world, literally and figuratively. We hope those he touched will be inspired to improve the world by leaving their marks as well.