Inara and Sophie are modeling for us today the newest, hippest spring fashions for pit bulls to be wearing. Let's start with Inara.
Inara is modeling the Clearance Rack brand sundress. You can see the joy it puts in her eyes. Notice how it makes her shoulders look like those of a linebacker. See how girly and feminine it makes her look as she poses over the trashcan, in front of the uber-sexy accessory of yellow rubber gloves.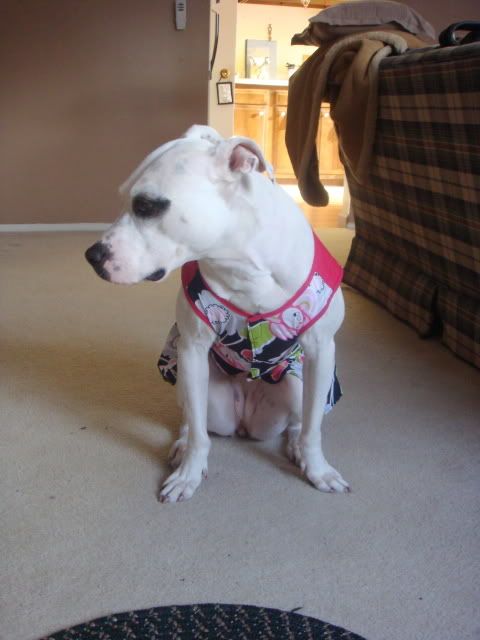 Sophie is modeling for us the "Leave Your Goddamn Stitches Alone" brand of fashion-wear. You'll notice the inflatable donut in a lovely shade of blue really brings out the green and tan of her towel/Ace bandage combo. Being the lovely sweet girl that she is, she doesn't even look the least bit mortified to be wearing this.